Child welfare agencies are the lead organization in the community for the safety and wellbeing of children, so they must represent the expertise necessary to effectively protect children and strengthen families.
That means agency directors need to be able to quickly and easily identify emerging trends that contribute to abuse or neglect within their communities. Even more important, they need to be able to provide detailed evidence and specific examples to justify their claims.
Laurel Miller, Assistant Director for Social Work Services at Beaufort County Department of Social Services (DSS) in North Carolina, said it best:
"What people want is evidence, they don't want your opinion. They want numbers and statistical data. They don't want what you're feeling about something.

They want cold hard facts."
So, what's the challenge?
Key insights and data that reveal these trends are scattered in content across the agency that has come in over an extended period of time from several sources and community partners, including hospitals, schools, law enforcement, and the courts, to name a few.
Agency directors simply don't have an effective way to access, digest, and manage all the information that is most impactful. As a result, they're often forced to speak anecdotally—answering questions in terms of "I think" or "We feel" instead of "Our data shows" ­or "This evidence proves"—when asked to report on the trends and topics that contribute to abuse or neglect.
The lack of visibility into cases and data can hinder the agency's ability to advocate for necessary resources and accurately represent where the needs are the greatest to assure funding is appropriately directed to where it's needed the most. Without this ability, agencies find it difficult to focus on preventative efforts which could not only make more effective use of financial and human resources, but most importantly, keeps kids safe.

Use Traverse to Quickly Understand Topics Impacting the Community
Agency directors and leadership can leverage Traverse®—the protective services case discovery platform from Northwoods—to surface "dark data" to identify trends across the agency and make positive changes in the community, without having to rely on social workers and caseworkers to enter additional data or do additional work.
Not only can agencies understand what is happening, but also unlock insights into how or why it's happening.
This allows child welfare agencies to move from speaking anecdotally about problems and issues affecting the organization and community to having real, specific evidence and examples to back up their claims.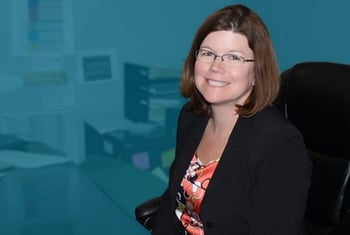 We recently spoke to Laurel about how using Traverse to access to real-time data can further her opportunity to work with partners and stakeholders to make immediate changes in the community instead of waiting for data. For example:
Identify areas of concern. Let's say the opioid epidemic and its impact on foster care was a concern in Laurel's community. Laurel could analyze real-time data to provide concrete evidence that confirms the problem, such as how many cases are impacted by opioids, how many people are associated with opioids, or how opioids have influenced trends in case openings over time.
Recommend potential solutions. Armed with cold hard evidence that opioids are a community problem impacting child welfare, Laurel could recommend that local hospitals focus more efforts on educating about the danger of unnecessarily overprescribing painkillers to teenagers, or advocating for specific types of treatment facilities within the immediate area.
Direct resources. Knowing that opioids are contributing to an increase in the number of children in care and/or the length of time they remain in care would give Laurel justification to redirect internal and external resources toward initiatives that would help manage board and care costs.

Traverse in Action: Insights & Trends [User Story]
Watch the video or read the user story to hear directly from Laurel about how Traverse can help agencies collect data, identify trends, and make positive changes in the community:

Like what you're reading?
Subscribe to our blog for daily, weekly, or monthly notifications.


| | |
| --- | --- |
| | Rich Bowlen is Director, Protective Services at Northwoods, where he is dedicated to improving the lives of caseworkers and social workers. Rich has 25 years serving in child protective services and is known for his passion for improving the lives of children. |