Social Work Month is one of our favorite months of the year. We love shouting from the rooftops about the superhero work you do to support and empower vulnerable kids, adults, and families. You are a shining light, a beacon of hope for those who need it, and we thank you for all that you do.
Since social workers are devoted to helping people get the resources they need to succeed, we thought we'd do the same for you. Consider this post your one-stop shop for inspiration, stories, and tips, including:
New in 2021! In honor of this year's theme, "Social Workers Are Essential," we've added a section with stories and quotes about the amazing work that's been done amid the pandemic. Thank you for continuing to show up and rise above and beyond, no matter the circumstances.

Memes Only Social Workers Will Appreciate
We know it's frustrating when you want nothing more than to spend time with clients, but you're buried under a huge pile of paperwork that needs finished. Sometimes you just have to laugh it off! We think these memes will do the trick.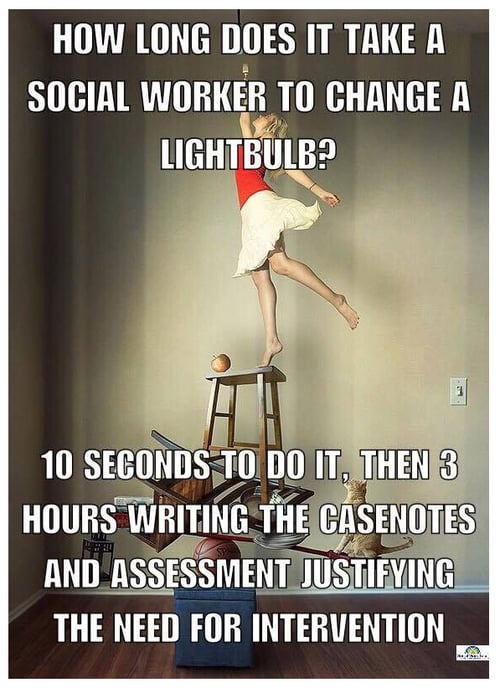 Source: 18 Amusing Social Work Memes to Get You Through the Day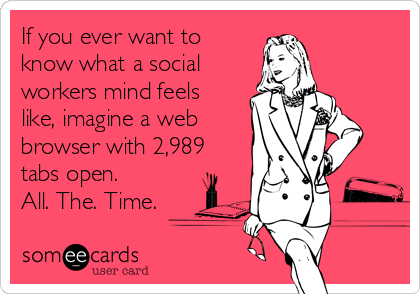 Source: 10 Memes That Every Social Worker Can Relate To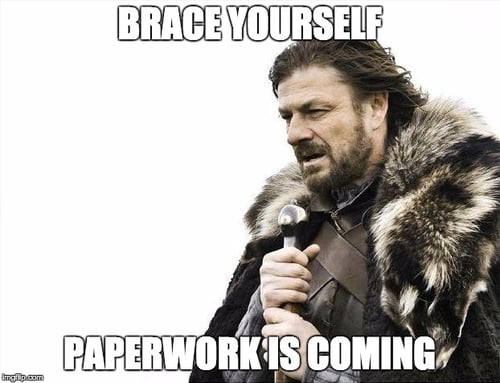 Source: imgflip.com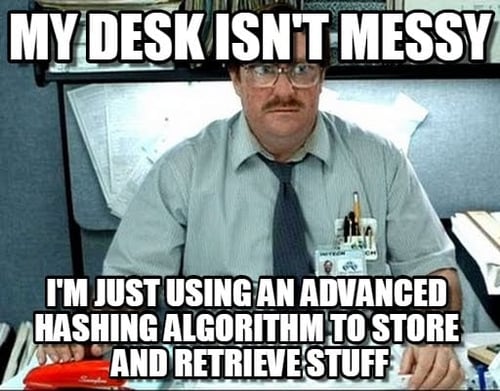 Source: memegen.com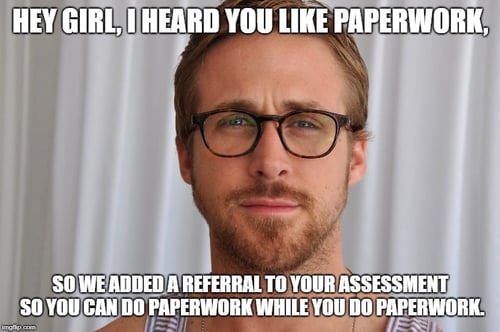 Source: imgflip.com's Meme Generator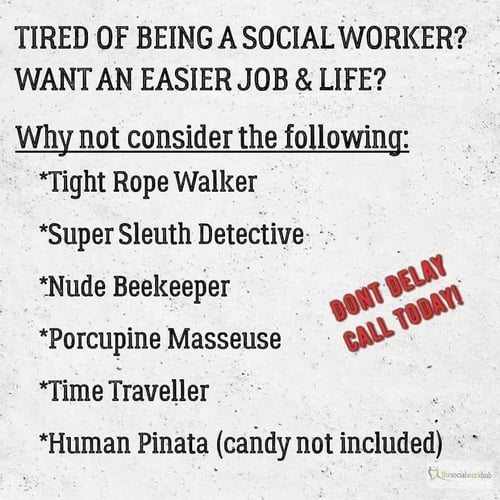 Source: The Social Work Hub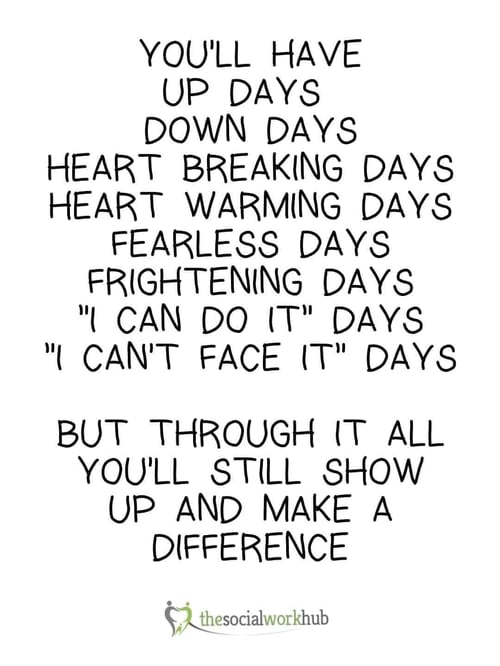 Source: The Social Work Hub

Inspirational Quotes for When the Going Gets Tough
Inspiration can be hard to come by after a long/difficult day, so we created these iPad backgrounds so you can always carry some with you. Save your favorite (or all of them, if you'd like!) for the next time you need a boost.

Social Workers Share What Motivates Them
We've talked to hundreds of social workers over the years. Here are some of the best quotes we've heard about what motivates them to help vulnerable kids and families overcome some of life's toughest challenges.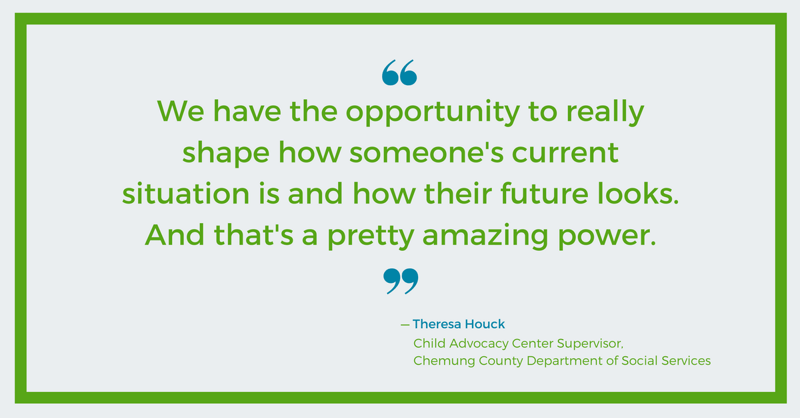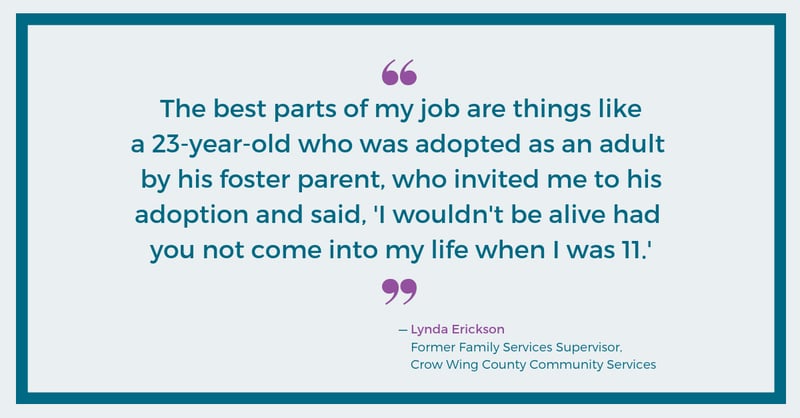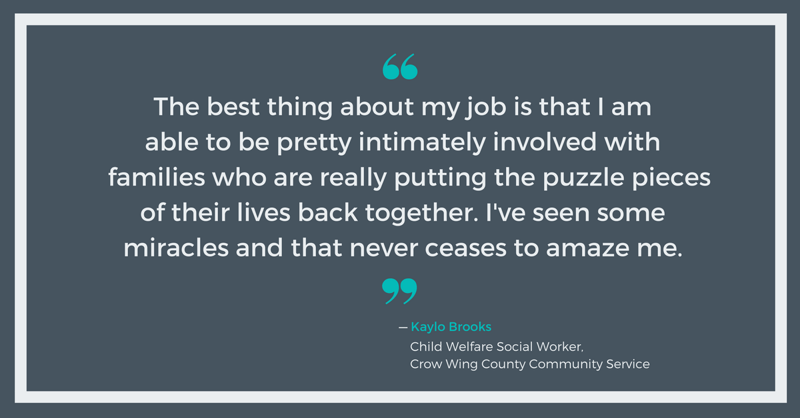 How Social Workers Are Providing Strength and Stability Amid COVID-19
When the world turned upside down, social workers stepped up. We love these quotes and stories about the amazing work that's been done, plus the support and encouragement that's been provided, amid the pandemic.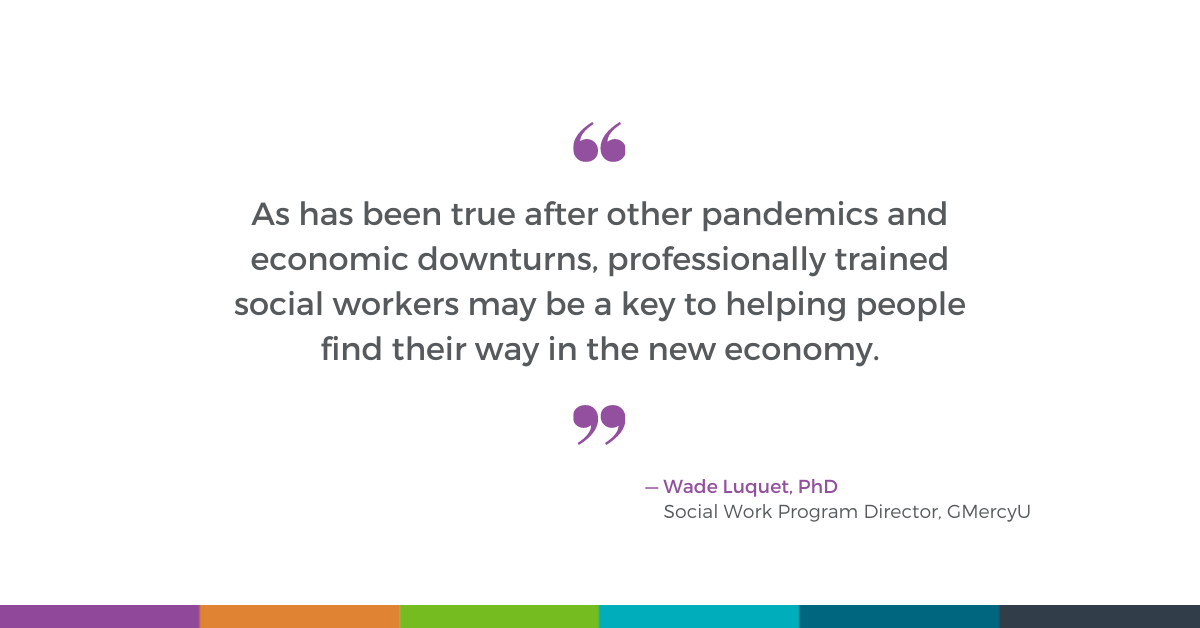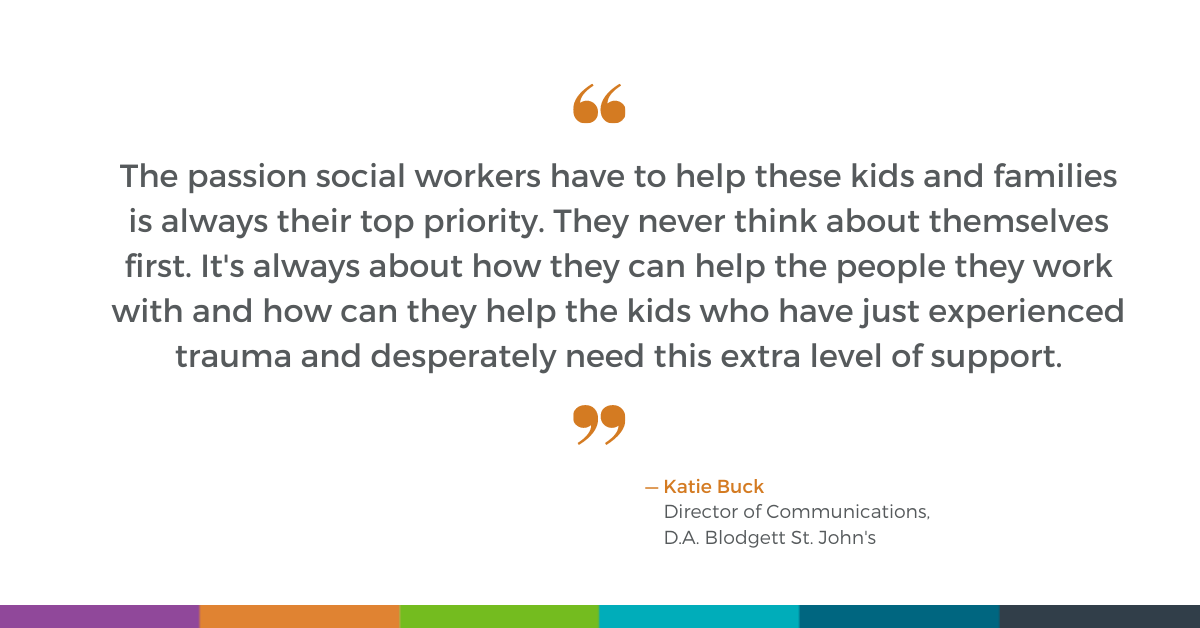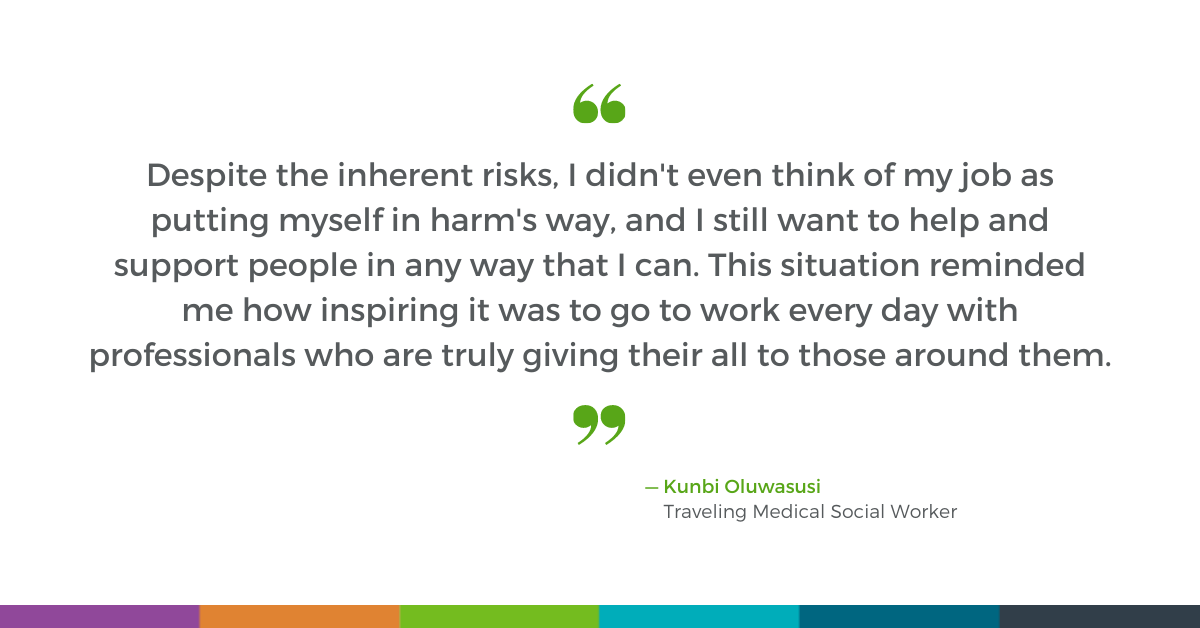 Northwoodians Reflect on Their Everlasting Commitment to the Field
Once a social worker, always a social worker! Northwoods employees with social work backgrounds share how their passion for the field continues to influence the work they do today.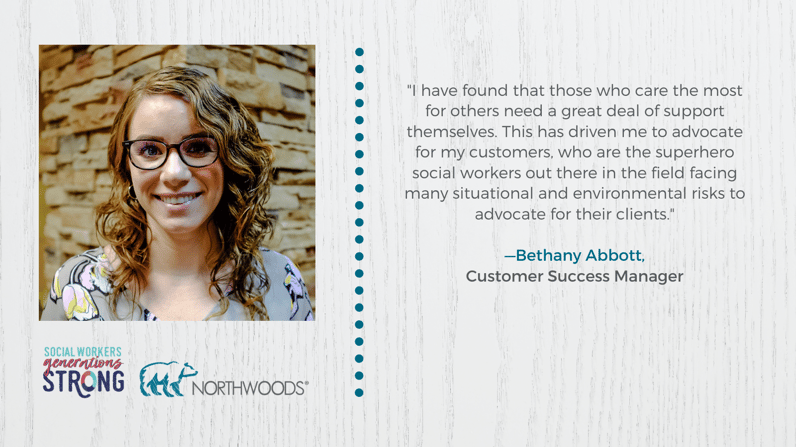 Here's more from Bethany, who previously spent 10 years providing case management and direct emergency services for various organizations throughout Ohio:
"A big part of social work is advocacy and having the innate calling to help others because it is the right thing to do. After working in the field in a variety of roles, agencies, and support, I have found that those who care the most for others need a great deal of support themselves. This has driven me to advocate for my customers, who are the superhero social workers out there in the field facing many situational and environmental risks to advocate for their clients. I want to be the person that supports and advocates for my fellow social worker professionals, so that they can keep doing what they do best and benefiting our communities. Because it's the right thing to do."
---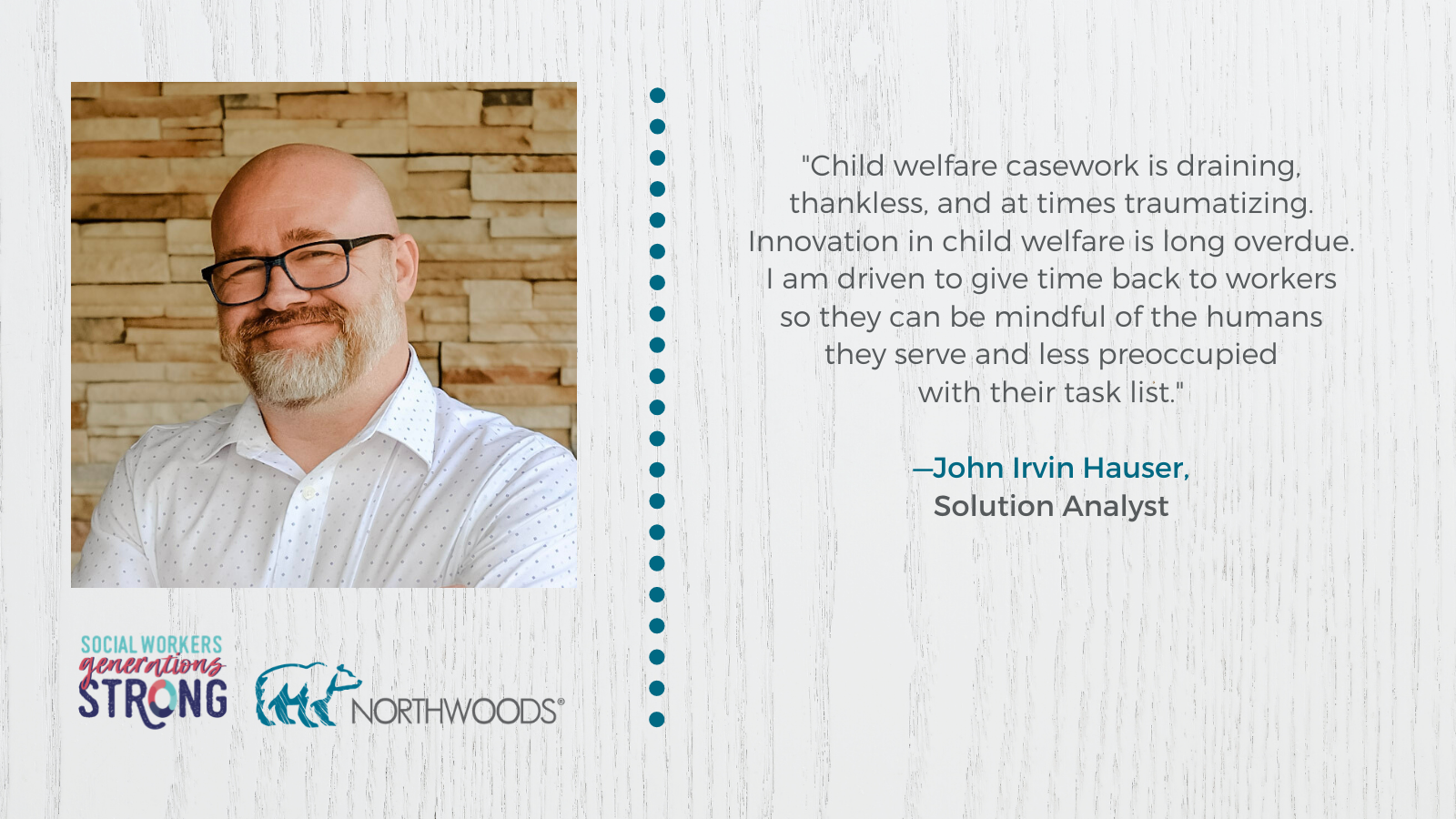 Here's more from John, who served Franklin County Children's Services for eight years before joining Northwoods:
"I have empathy for those that we partner with to implement Traverse. Those workers who came before us, had the impossible job of advocating for the voiceless without the technology that we have today. Child welfare casework is draining, thankless, and at times traumatizing. Innovation in child welfare is long overdue. I am driven to give time back to them so they can be mindful of the humans they serve and less preoccupied with their task list."
---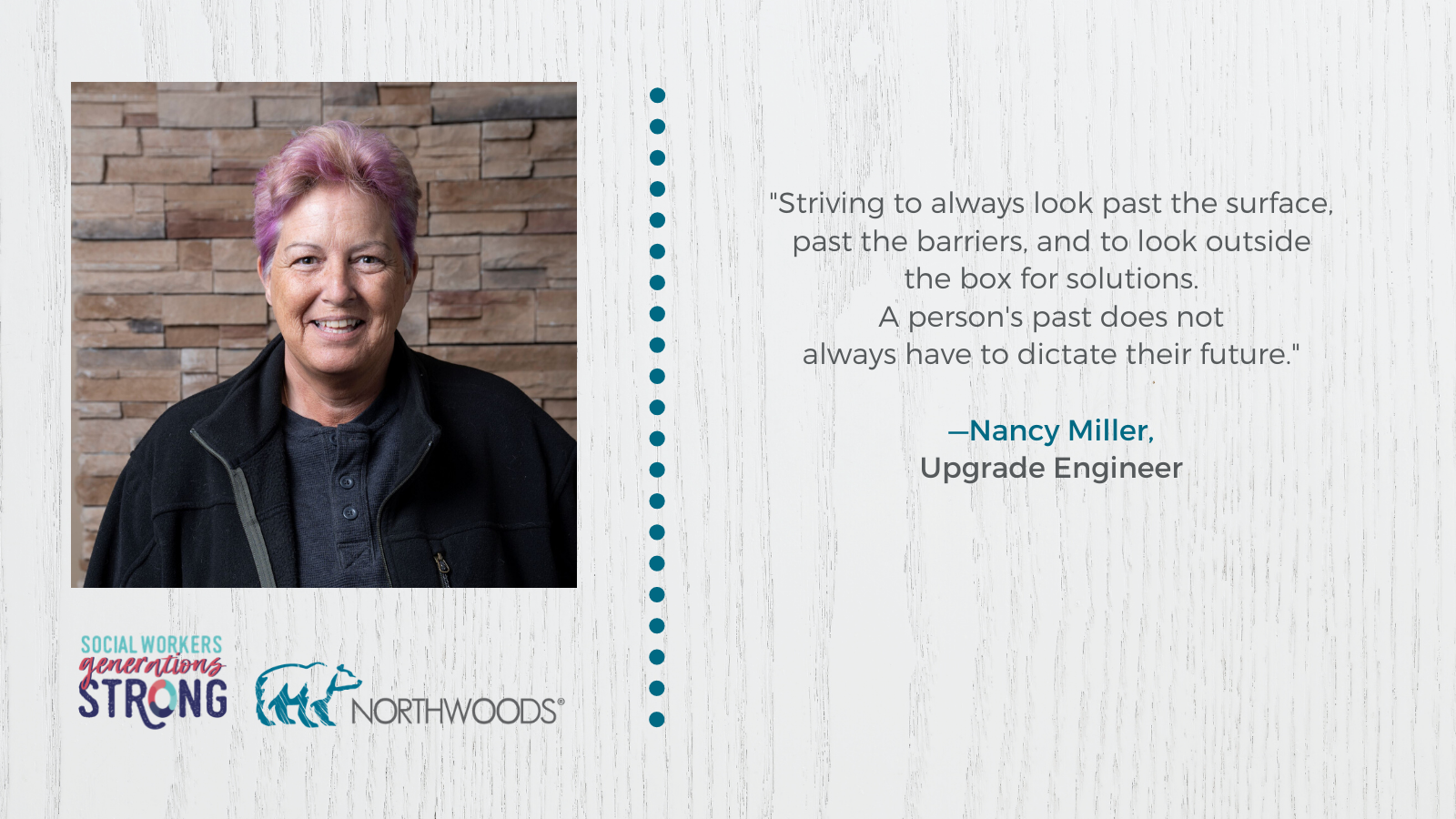 Nancy was an income maintenance caseworker at Marion County Job and Family Services and Crawford County Job and Family Services before joining Northwoods.
---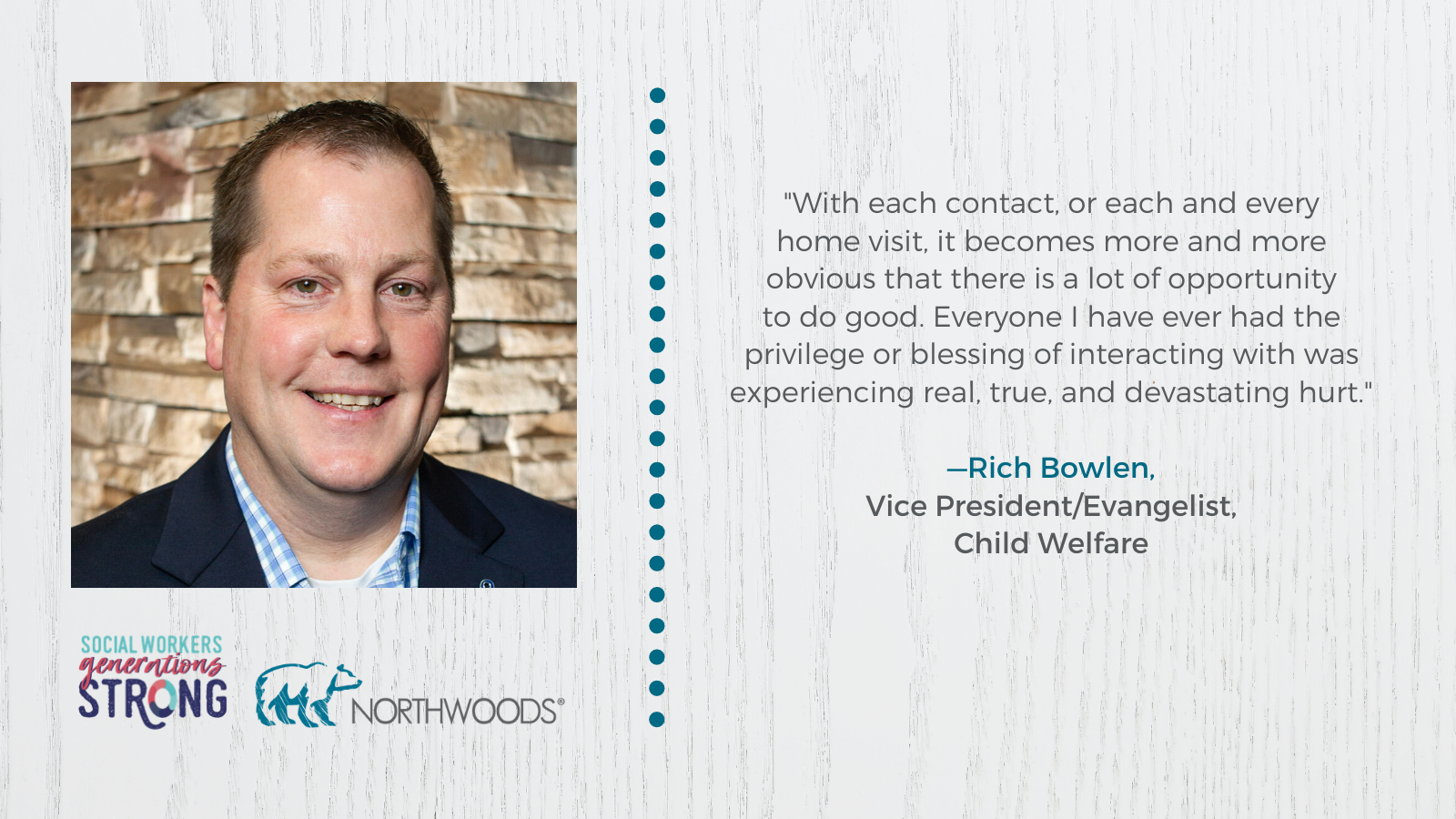 Here's more from Rich, whose goal is and always has been to give his very best day in and day out to do the most good for the most kids. With over 23 years of experience, Rich is known for his passion for serving abused, neglected and maltreated children and has dedicated his entire career to improving the lives of children.
"I could never put my finger on why there's such a drive, other than to say my childhood had a lot to do with it. Today, the biggest part stems from a desire to always try and do the most good. With each contact, or each and every home visit, it becomes more and more obvious that there is a lot of opportunity to do good. Everyone I have ever had the privilege or blessing of interacting with was experiencing real, true and devastating hurt. Doing the most good quickly became, listening, acknowledging, caring and sharing hope. As one foster parent taught me, 'After all these kiddos have been through, giving of yourself is the very least we can do.'"
---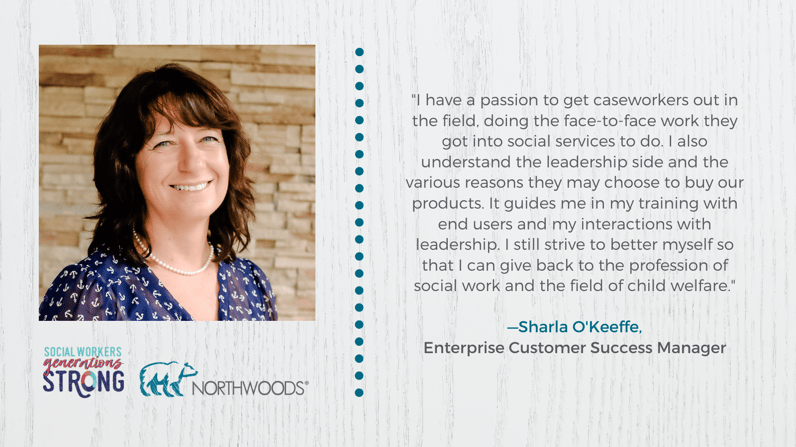 Here's more from Sharla, whose background in social work spans 25 years across various agencies, states, program areas, and positions:
"My experience in all of these areas of social services helps to give me perspective in my work with Northwoods. I have a passion to get caseworkers out in the field, doing the face to face work that they got into social services to do. I also understand the leadership side and the various reasons they may choose to buy our products. It guides me in my training with end users and my interactions with leadership. I still strive to better myself so that I can give back to the profession of social work and the field of child welfare."

Terrific Tunes for Traveling Between Visits, Appointments, and the Office
The right playlist can help you relax, recharge, or get motivated. Here are a few of our favorites.

Hangry? Grab One of These Healthy On-the-Go Lunches
These 10 healthy, super-easy lunch ideas require minimal prep time and just a handful of easy-to-find ingredients. Pair with a side of fresh fruit or veggies, and you've got a tasty, nutritious meal to keep you fortified on a busy day. (Bonus: you can easily eat all of them at your desk, in the car, or anywhere else you need to squeeze in a quick bite!)
You can also find loads of inspiration on Pinterest, including:

Self-Care Tips for Social Workers
While the rewards of being a social worker are plentiful, the job can take its toll—mentally and physically. This blog post and infographic highlight simple ways you can practice self-care, manage stress, and your boost well-being.