Not too long ago, we were talking to a protective services caseworker who summed up one of the most common issues we hear from customers—not enough time to explore, digest, and understand critical information about a case before they can actually start managing it.

"I'm new and I'm getting cases that are transferred from another ongoing worker. A lot of my time is just spent trying to understand the case. I feel like I'm wasting a lot of time I could be doing actual interactions or providing services for the family."

We also heard from a Child Welfare program manager one of the biggest risks of not having all the critical information related to a case in front of you when making a decision: "Trying to serve on memory is dangerous in our line of work."

What do these two scenarios have in common? They both underscore the importance of having critical, relevant information in a digestible format at your fingertips when serving families. Cognitive search is an emerging trend that's helping social services agencies do just that.

Haven't heard of "cognitive search" before? Don't worry: it's a relatively new term that's just beginning to pick up steam among technology experts.

In short, cognitive search combines several new technologies—things like automatic classification, natural language processing (NLP), and machine-learning—to help users understand, organize, and establish links between information from various internal and external sources.
Cognitive search and discovery tools empower users to get immediate and relevant knowledge at the right time on the right device.

Applying Cognitive Search in Social Services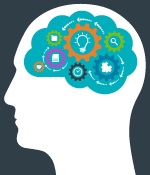 Search Technologies' blog post, When Search Goes Cognitive—Why Should You Care?, highlights three ways cognitive search works to deliver relevant knowledge:
Extracting valuable information from diverse data sources,
Providing contextually relevant information, and
Continuously improving the relevancy of results.
Let's explore these concepts in more detail and through a social services lens:
It extracts valuable information from large volumes of complex and diverse data sources.
From Search Technologies: "It is crucial to tap into all available enterprise data whether internal or external, both structured and unstructured, to provide deeper insights to users in order for them to make better business decisions. Cognitive search provides this connection to provide comprehensive insights."
What this means for social services: The digital age has dramatically increased the volume of information available to social services agencies and they have a mandate to make use of all of it.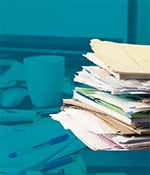 On top of the thousands of pages that already exist in each case file, new documents get added daily—coming from numerous different sources and in a variety of formats and structures.
In fact, data is coming in so quickly that agency directors we work with estimate more than 80% of the information their agencies collect, process, and store throughout the life of a case is not effectively used by their staff when making decisions.
By helping organize and establish links between all the different data sources and pieces of information available to social services agencies, cognitive search and discovery tools can help reduce time spent digging through case files to find the necessary insight to support a decision.
Instead, workers can focus their efforts on actually using the information these tools surface to quickly and accurately inform the decisions they need to make.
It provides contextually and relevant information.
From Search Technologies: "Finding relevant knowledge across all available enterprise data requires cognitive systems using NLP capable of "understanding" what unstructured data from texts and rich-media content is about. … That means a lot of intelligence and horsepower 'under the hood' of a system providing 'relevant knowledge' or insight."
What this means for social services: Every piece of content has the potential to contain critical information about a case or person. What's challenging is figuring out how to quickly and uniquely apply years' worth of previous history to new information that comes in.
Think about a caseworker who is assigned a child with a lot of severe mental health issues. That child has been involved with a lot of providers over the years, and therefore has over 200 pages of medical reports and information in his or her file.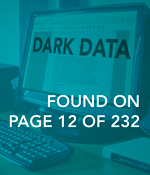 What if one of those reports references the child spending time in a behavioral health hospital, which the agency didn't know? Since that information was not relevant before, the worker never entered it into the case management system, so the information was hidden.
But now that information would be relevant because the worker would know to request records from the hospital to get a better picture of the child's previous medical care to help determine future care. Without it, that same worker would risk making an uninformed decision.
Cognitive search tools can organize mountains of current and past information in a way that helps agencies quickly get up to speed on what has happened AND is currently happening in a case.
By providing a comprehensive summary of the most relevant information and continuously refining and enhancing the search results, everything the agency has the ability to know about a client or case can be brought to light as quickly as possible.
Frontline workers and supervisors can make more confident decisions for the children, adults, and families they serve, while agency directors and program managers can identify agency-wide trends and themes, which ultimately allows the agency to better serve their community.

Linking Cognitive Search and Community Outcomes
Let's use the opioid epidemic to look at how cognitive search tools could benefit social services in practice, not just in theory.
I'm sure you've read at least one story or anecdotal report linking the opioid epidemic to a crisis in Child Welfare and foster care. And yet, we don't have enough data to make a direct link.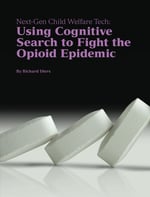 There is no shortage of tools available for a Child Welfare organization's tech stack that could help when it comes to understanding and managing a community issue: case management, document management, cognitive search, natural language processing… the list can go on.
However, simply throwing new technology at the issue isn't enough. It has to be applied in a way that empowers caseworkers and organizations to collect and surface the right data at the right time.
What if child welfare organizations could use technologies like cognitive search to surface data that could help them understand and address the opioid epidemic, and even prevent a future crisis?
We dive deeper into this concept in this month's issue of APHSA's Policy & Practice. Additionally, feel free to reach out to me if you have questions about how cognitive search or other technologies can help empower your agency to use real-time data to advance community outcomes.

Additional Resources
Want to learn more about cognitive search and social services? Here are some additional resources:



| | |
| --- | --- |
| | Rich Diers, Executive Vice President and Chief Technology Officer, creates technology to help the people who help the people who need help. Rich believes in "falling in love" with customers' problems—watching what they do, how they do it, and where they struggle—and using his insights to develop software that can solve those problems in new and unique ways. |