Editor's note: this blog post was originally published on March 13, 2017. We continue to update it as new courses and options become available in Northwoods University.
If you've ever had a question about using our software, you're probably aware that answers to your questions are at your fingertips, starting with our robust online product help and extending to points of contact within your agency and through the Northwoods Support Center.
Still, our customers told us they'd like to see more. What about new workers who just need some help getting started with the software? Experienced workers who'd like a little refresher on a specific task? Or even supervisors and program managers looking for resources to support their teams?
We're excited to announce that, in addition to our existing sources for product help, all users now have on-demand access to tutorial videos and product training through Northwoods University.

Northwoods University offers an ever-expanding selection of courses designed to get you up and running quickly on our software, featuring:
A structured curriculum that is continually updated and enhanced, empowering you to learn, practice, and retain essential software skills.
Video tutorials segmented into concise lessons that can be easily woven into your daily schedule, enhanced with screenshots to orient you within the software.
Engaging assessments following most videos to reinforce concepts and encourage application of those topics in real-world scenarios

—

also including instant feedback on results and optional reporting to agency supervisors.
Ongoing access to tutorials to review whenever you need them.

Introductory videos show you what you'll be learning with a quick overview of software functionality:

Tutorial videos guide you through a robust collection of bite-sized lessons that can easily fit into your daily schedule: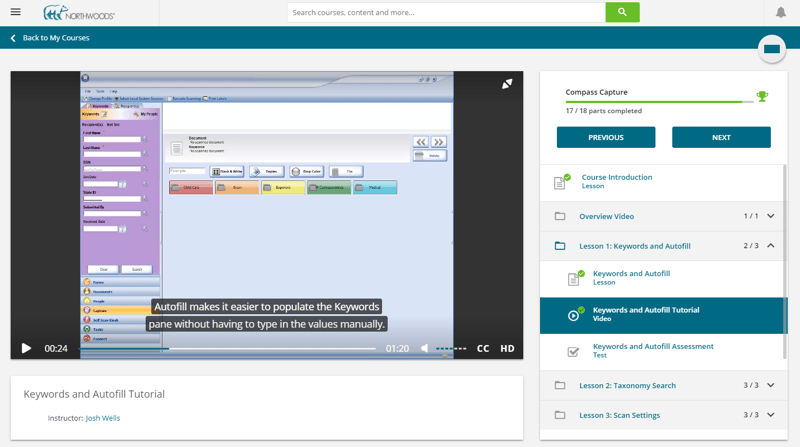 Assessments following most tutorials allow you to review video concepts and apply them to real-world situations: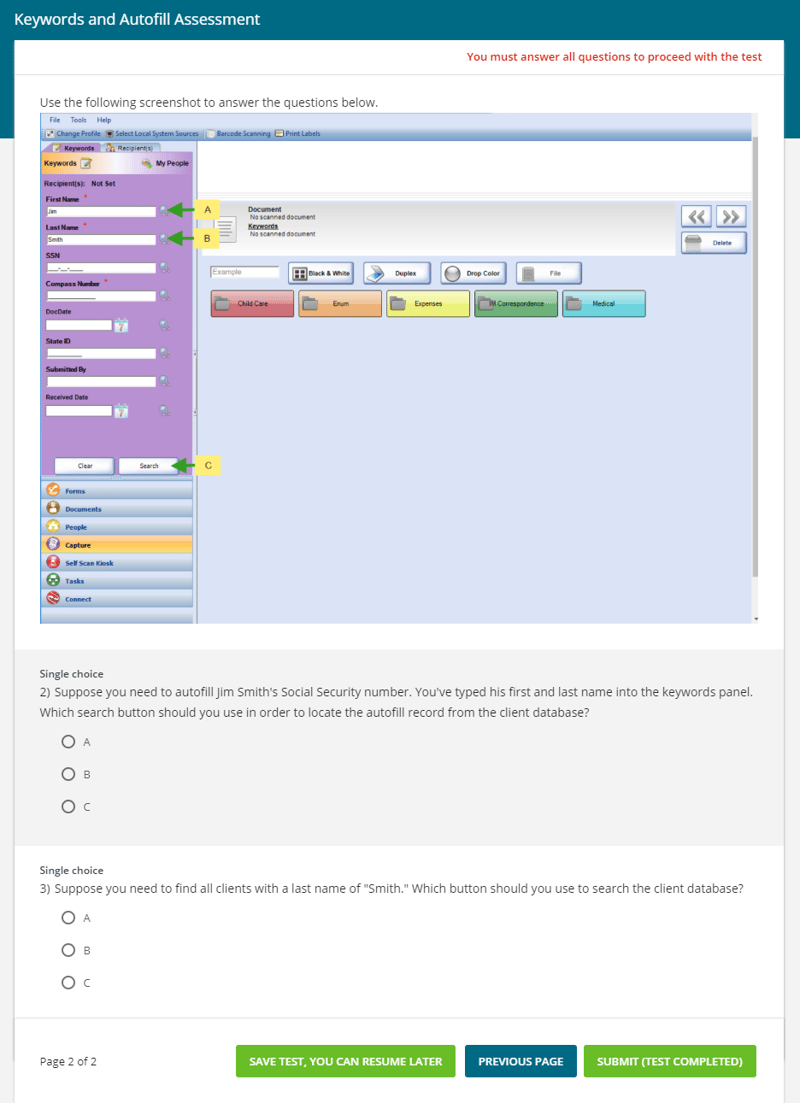 Courses for Compass® Pilot, Compass® CoPilot, Compass® Appointments, and Traverse® are available, with more topics being added all the time.
(What's the latest course added, you ask? Getting Started with Traverse covers the basics of scanning and uploading content into Traverse, using Traverse Mobile, and using Traverse Case Discovery. You can now enroll yourself in this course, along with several others, by navigating to the Course Catalog.)
So, are you ready to get started?
To activate your free enrollment in Northwoods University, simply submit a request through your Northwoods point of contact. Whether you are requesting access for yourself or your staff, we'll process your request as soon as possible.
Thank you for being our customer. We look forward to continuing to provide you with the tools to fuel your success.



| | |
| --- | --- |
| | Aaron Caldwell, Director of the Northwoods Support Center, is passionate about the work our customers do and is always looking to help them solve problems using his experience and knowledge of technology. Aaron's enthusiasm for helping our customers rubs off on everyone he works with to help create a culture at Northwoods that puts our customers first in everything we do. |