Human services agencies today are stretched for time and resources in almost every capacity. To really maximize efficiency, you need data. You need to be able to manage your workers' caseloads, see how the tools you provide them are being used, and understand what services your community utilizes most.
Good news: you can now get the data you need through Compass® Reports for Compass® Pilot and Compass® CoPilot.
Recently expanded to include over 40 reports, Compass Reports gives agency leadership the ability to view and analyze data residing in Compass Pilot and Compass CoPilot in ways not previously available.
Armed with detailed case and client information, plus insights into system configuration and usage, workers' productivity, and more, you can make more informed and confident decisions.

Here's just a sampling of questions your agency can answer with Compass Reports:
How are my workers using Compass Pilot and Compass CoPilot?
Your agency has made a big investment, so of course you want to make sure your staff is actually using the software. Productivity Reports that can be pulled by individual worker, specific department, or agency-wide provide insight into the types and frequency of your users' actions.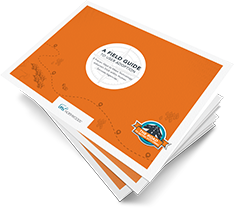 That way, you can easily identify if workers are underutilizing the software and understand risks in user adoption. (PS: Want more tips on how to increase user adoption? We've got you covered there too. Download "A Field Guide to User Adoption" for some additional ideas and resources.)
What programs are our clients using the most?
Just like community needs ebb and flow, so does the need for certain services. It's not uncommon for one program to have an increase in demand one year, and then a completely different program take priority the next.
Having this information readily available through various Case Information reports helps managers and supervisors make the best staffing and resource allocation decisions for the agency.
Do we have any cases that need to be reassigned?
Agencies have turnover – that's inevitable. However, sometimes that turnover is hard to keep up with and cases are left assigned to workers who have resigned or moved to a different job role or program area.
Previously, this could be fixed only when stumbled upon. Now, with reports like "Active Cases with Invalid Worker Assignment," agencies can be proactive in identifying and reassigning these types of cases.
Are all cases and clients getting the attention they deserve?
No agency wants to risk being cited for errors, or even worse, clients losing important benefits they should receive. That's where the "Cases with No Activity" report comes in handy, as it can highlight cases that haven't gotten the attention they require.
Additionally, various Tasks Reports can help supervisors ensure their workers are meeting timeliness requirements and completing their to-dos when they should.
Have all documents been scanned and filed into the system?
People aren't perfect. Sometimes workers virtually print documents in Compass Pilot and then forget to submit them to the case file where they belong.
The "PSP Print Jobs – Unfiled" report can pull a list of documents that are currently stored in a worker's virtual printing folder when they should be moved to a client's case file, helping ensure all your agency's files and records are kept accurate and up-to-date.
Does anyone have access to information they shouldn't?
Internal audits are key to maintaining security standards and safeguarding sensitive case and client information.
Previously, you'd have to look at an individual worker's records one at a time to see who had access to what.
Now, with "Program Type Access" and two types of "Work Sharing" reports, you can review multiple workers at once to make sure each person only has access to the information they need.
Does our system configuration still match our workers' needs?
As your agency's needs change, so does the way workers use your software, so it's important to keep an eye on what document types are being used and how often.
The "Taxonomy Usage" report can help you identify where the use of certain document types has increased or decreased. You may realize that certain document types could be deleted, or that some are used so heavily they need split into multiple document types to really be helpful.
Either way, these insights can help you maximize efficiency and realize when it's time to make changes. (Read more: How a Well Designed Taxonomy Can Increase Your Agency's ECM Success)

Contact Customer Success to schedule an upgrade, get a full list of reports available, or get more information.