Over the past five years, this blog post has become a go-to resource for readers looking for information about the best industry conferences to keep up to date on key issues, trends, and topics impacting human services.
Well, like many things, COVID-19 forced many of the conferences and events we would typically recommend to cancel or transition to virtual events last year. Since things are still uncertain as we head into the new year, many organizations are still figuring out their plans for moving forward. The good news is, a lot of virtual events and learning opportunities have also emerged to fill the void.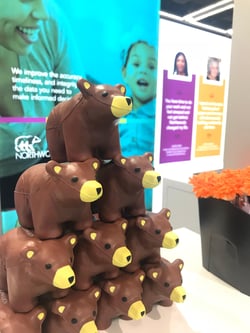 This year may look a little different, but we still want to provide some recommendations to help you find the best events to fill your schedule—in person or virtually. We'll continue to update this list throughout the year as new information and opportunities become available.
Virtual Events
Conferences
Webinars

APHSA's Third Thursday
Who? State and local health and human services professionals
What? A virtual mini-series of health and human services collective learning

When?

The third Thursday of every month

, Janua

ry-

June 2021

Where? Virtual

Why?

In lieu of

holding

the

annual APHSA National Health and Human Services Summit

in June

, APHSA is planning these monthly events to bring HHS policy, practice, and program

together. We're looking forward to these virtual sessions

that will showcase best practices and lessons learned from COVID-19

, focusing on agency management in child welfare, SNAP, TANF, IT, performance management, and

child care

.

Related link:

Prioritizing Technology in Human Services and Preparing for What May Be Next [Lessons from COVID-19]

Learn more:

Visit

APHSA's

Third Thu

rs

day website

for additional information

Government Technology's Virtual Digital Government Summits
Who?

Federal, s

tate

,

and local

government

leaders

What?

Virtual events in 38 different regions in 2021 that deliver content tailored to the unique challenges confronting each jurisdiction

When? Throughout 2021
Where? Virtual
Why?

These digital government summits bring

government leaders together to interact with

one another and to hear more about

new ideas and the most effective technology solutions for evolving government services. Since these

summits are unique to each region, we know attendees receive targeted information and ideas to help

facilitate digital evolution.

Learn more:

Visit Government Technology's website for additional information

CWLA 2021 Virtual Conference
Who? 

Child and family program administrators; agency leadership; policy and research professionals; caregivers and community partners.

What? Celebrates leadership in creating and advancing standards of practice, advocacy, and information-sharing to enhance the well-being of children and families.

When? May 4-6
Where? Virtual
Why?

Since last year's CWLA conference was canceled

due to COVID-19

, we're looking forward

connecting

with attendees

again this year! Sessions at this conference

bring together policy, research, and practice professionals to share and ad

vance child

welfare practice across the country.

Related link: 

How Electronic Case Files Help Caseworkers Put Families First [Mesa County DHS Case Study]

Learn more:

Visit CWLA's website for additional information

NextGen Government Training Virtual Summit
Who? 

New, growing, and motivated public servants

What?

This virtual summit is all about inspiring government innovation and making positive changes happen. There are sessions and trainings for both those new to government roles and managers looking to help develop and retain new talent.



When? August 4-5
Where? Virtual
Why?

To adapt to the new normal caused by

COVID-19, government agencies are

getting creative with their

funds and technology solutions. This training summit focuses on innovation and moving government agencies forward.

Learn more:

Visit

NextGen's website

for additional information

Child Welfare Virtual Expo
Who? 

Child welfare professionals from federal, state, tribal, and local organizations

What?

A virtual expo

featuring national experts,

providing

attendees with information and

discussions on

a timely

child welfare

topic



When? TBA (September)
Where? Virtual
Why?

This expo has always been a virtual event, so they have the format figured out!

It is a

one-day

event full of online activities and virtual discussions

for child welfare pro

fessionals. Every year

, this expo

focuses on one specific topic and sessions are tailored to

address

all aspects of the chosen topic. We look forward to

hearing what they will choose for 2021!

Learn more:

Coming soon

New York Public Welfare Association's (NYPWA) Annual Summer Conference
Who? New York's l

ocal and state social services agency administrators

What?

Promotes the exchange of ideas, development of new initiatives, and refinement of existing programs and services among

New York's 58 local departments of social services, state government agencies, and other organizations.

When?

July 18-21

Where?

Saratoga Springs, NY

Why? New York's commissioners share our commitment to innovation and helping agencies leverage new technology to make the biggest impact on the community. This year, we're excited to (hopefully!) see everyone in person again and to share updates on the projects we have underway with Cayuga, Chautauqua, Jefferson, Onondaga, Madison, and Seneca counties.
Learn more: Visit NYPWA's website for additional information

National Association of State Human Services Finance Officers Organization (HSFo) Annual Conference
Who? State and local finance professionals; federal officials and policy-makers
What? Exchanging ideas, learning from each other's successes, and blending best practices related to changes in federal and state policies and regulations.
When? August 1-5
Where? San Antonio, TX
Why? We know that budgets and finance are an ongoing challenge in human services, especially when it comes to purchasing technology. This conference provides a wealth of knowledge and ideas that we can share with agencies when they need help.
Learn more: Visit HSFo's website for additional information

APHSA's IT Solutions Management (ISM) for Human Services
Who? Agency directors, program administrators, IT directors, technology partners, and federal/state officials

What? 

Brings together federal, state, local, and private sector thought leaders to discuss lessons learned, emerging issues, and key trends relating to HHS technology.

For the 2021 conference, APHSA is planning a hybrid

conference, allowing both in-person and virtual attendance.

When? September 26-29
Where? Cincinnati, OH

Why? ISM is hands down one of our favorite events to hear from partners and industry experts about the most important IT topics and innovations impacting human services.
Learn more: Visit the ISM website or find more information about all of

APHSA's conferences and events

Who?

California child welfare agency directors, program managers, and supervisors

What?

Promotes innovation and encourages attendees to expand their approaches to best serving children, families, and aging individuals
When?

TBA (

October)
Where?

TBA

Why?

This is

another good opportunity to hear about digital, forward-thinking strategies and ideas to improve service delivery across the continuum of care.

Last year's conference was virtual, so we're looking forward to

seeing attendees in person in 2021.

We're excited to show how our solutions can help California agencies use a person's entire history to help shape their future, plus provide updates on our work with Monterey, Ventura, and Yuba counties.

Related link: Resources for child welfare in California
Learn more: Visit

CWDA's website

for additional information

APHSA: APHSA works with industry leaders, federal, state, and local agency representatives, and strategic industry partners on live and on demand webinars for health and human services professionals.
Government Technology: Government Technology has a number of live webinars scheduled in 2021 and on demand webinars available focused on all things IT and technology for government agencies.
Northwoods: Northwoods is constantly adding webinars to our website! All of the webinars we create are available on demand so that you can watch them anytime, anywhere for free.


What other conferences are on your radar this year? Let us know in the comments. You can also visit our website to see a full list of national and state-specific conferences we're planning to attend each quarter.