How much does human services technology cost? It's a simple question with a complex answer.
Human services agencies with limited budgets want to know they're spending responsibly, so cost is clearly important when evaluating technology options. But it shouldn't be the only determining factor.
For starters, comparing the price of one product to another is a bit of an apples-to-oranges situation. Even if you're getting similar features and functionality, no two solutions are the same.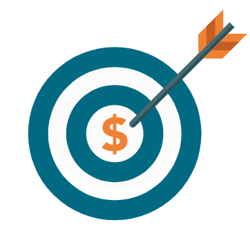 Certain factors like industry experience, professional services, or the support ecosystem that add value to the technology may drive costs up. However, they'll also make a significant impact on your project's success or prevent project failure, which can ultimately be even more costly. (Think about ordering a burger from a drive-through versus a sit-down restaurant. Even if the burgers are the same, the sit-down restaurant will likely cost more because they offer more toppings and customization, plus a server brings your food and cleans it up when you're done.)
The way the cost is structured may differ as well. For example, it'll look vastly different if one vendor offers an all-encompassing subscription fee compared to another vendor that breaks out things like hosting fees, integrations, or upgrades as separate line items. The latter will appear cheaper at first, but you may be surprised with extra costs in the long run.
Similarly, a "pay as you go" model (for example, paying by compute power or by storage amount instead of a fixed monthly/annual price) may look more attractive initially, but if that cost increases as you scale your resources and use of the product, you could end up getting in over your head.
Simply put, there is no fixed cost or average price for human services technology because the offerings are too varied. Capterra's blog post on understanding the true cost of business software offers a helpful breakdown of five major components that make up the total cost of ownership (licensing, hardware, implementation, training, and support).
But those are just a few of the factors that make an impact.

Key Questions When Examining the Cost of Human Services Technology
Before you get stuck on the price tag of a solution, be sure to thoroughly examine some key things:
The internal resources required to make (and keep!) the project successful
The impact on other key issues and initiatives (e.g., turnover and retention)
The correlation between cost and key features like security, flexibility, and scalability
The cost of doing nothing or investing in something that doesn't meet your needs
Here are some questions to consider to get a more complete idea of what you're paying for and if a larger investment will ultimately yield better value.
| | |
| --- | --- |
| | How will the price you pay impact the scope of work or quality of partnership you'll receive? How will that impact the positive outcomes you're able to influence? |
| | What resources (not just financial but also technical and staff) will you need to commit to fill gaps in a more basic solution (e.g., if training, implementation, or support aren't included)? |
| | Is there a correlation between cost and security? Does a lower cost option still have advanced security and privacy measures built in to protect your data? |
| | What about the correlation between cost and flexibility? Are you still getting a solution that's built to evolve and grow as your needs change if you purchase something that's lower quality? |
| | What's the price difference between something that's built specifically for human services and a one-size-fits-all solution that will need shoehorned in? Even if the latter is cheaper, will it work the way you need it to? What's the financial impact if the people who are supposed to be using the solution regress (or avoid using it at all) and you have to start from scratch? |
| | What are you giving up if you choose not to purchase something because it's too expensive? Does the cost of the technology ultimately outweigh the cost of maintaining the status quo? |
| | If technology helps workers save time completing previously manual tasks, how do those time savings translate to financial value? What about the money you'll save on things like paper and supply costs? If you can quickly recoup the cost of your investment or free up funds to be re-invested in other high-impact areas, does the initial price seem less daunting? |
| | If your agency has a high turnover rate, does your current technology (or lack thereof) play a role in causing workers to leave? How would a tool that empowers workers to prioritize more meaningful work impact your ability to attract and retain staff? How much could you save on recruiting, onboarding, or training costs? |
| | Will a low initial price set you up for change orders or unplanned expenses in the future? If so, will you have the budget to cover those expenses or will you have to come up with more money? |

Other Critical Factors Contributing to Your Success
Keep in mind too that cost is just one piece of the puzzle. There are several other factors that will influence your success with technology and should be given the same (if not more) consideration.
Expertise.
The most innovative solutions in the world won't make a difference if they weren't built on industry experience. How extensive is the company's background in human services? How many former agency workers or leaders are employed? Do they truly understand and appreciate your unique needs?
Results.
You'll want to know if the tool will work as intended and your partner will deliver the results they say they will. Has this company successfully implemented similar projects for peer agencies? What's their track record of delivering solutions on time, within budget, and with proven ROI?
Alignment.
If you want technology that supports your mission-driven work, you need to seek a mission-driven partner. What drives the company's approach to building, implementing, and supporting software? What do they believe in? Does their mission align with yours?
Rapid ROI.
Technology that's readily available and can be implemented quickly reduces the burden on IT and helps you maximize ROI. How quickly and easily can the solution be installed? How long until your workers start to see value from using it?
Problem-driven.
Investing in tools that are designed for workers can impact how well your agency retains them, which is critically important right now. Does the solution you're purchasing simply check boxes for requirements or does it solve workers' most pressing problems in a meaningful way?
Social ROI.
It's important to understand the community impact and societal value that technology will provide. What positive ripple effects will your investment cause throughout the community? How will the benefits your agency receives extend to your partners and external stakeholders?
Optimization.
You'll want to know you'll be able to get long-term value out of anything you pay for. What resources will the vendor provide to help your agency use the technology to its full potential and identify areas for growth over time?

Human services agencies shouldn't settle on technology solutions that don't accomplish their goals simply because they cost less. In fact, the "lowest price, technically acceptable" approach should never apply when clients' health and well-being is at stake.
Not only could this be costlier to your agency in the long run, but it's also a disservice to the community you serve.
Our technology toolkit helps human services agencies navigate the IT buying process. Download the full guide to learn more about how to evaluate options and successfully fund IT projects. Or, check out these additional resources on how to overcome any funding-related challenges that stand in your way.