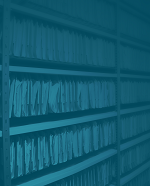 It is unrealistic for anyone in child welfare to remain constantly up to date on every case, especially when so much of the information is hiding in the dark. Yet, everyone expects the child welfare social worker to do just that.
Think about it: the average case file contains over a thousand documents, or approximately four to five thousand pages of information—and it's being added to every day by countless entities. On top of that, workers are managing an average 24-31 cases each.
How can a worker be expected to find the right information as quickly as necessary when they have to sift through so much information to find it?
Talk about a needle in a haystack.
Even more troubling is that the sheer amount of information in a case file is only a small part of the problem. Child welfare agency directors, supervisors, and frontline staff who we work with estimate that more than 80% of case content resides in an unstructured format called "dark data," meaning it isn't able to be used effectively by agency staff when making safety decisions for children. (Read more: What Causes Dark Data in Child Welfare? [Infographic])

Why Is Dark Data Critical in Child Welfare?
Dark data—typically in the form of documents like paper files, electronic images, or photos, but also including case notes, narratives, and other unstructured text formats—is some of the most valuable information the organization has about children and families; however, it's the most difficult for child welfare social workers to manag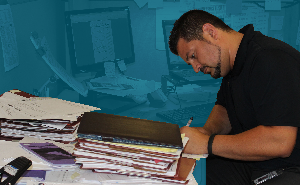 e.
Finding the evidence to support critical decisions should take seconds or minutes, not days. Everything the agency has the ability to know about a family should be brought to light as quickly as possible.
However, without a way to access, manage, digest, and actually apply this critical information, workers are forced to make uninformed decisions. Without knowing the whole story, workers can't truly protect the children in their care. Simply put: the consequences can often be deadly.

Ready to Find the Dark Data Hiding in Your Child Welfare Case Files?
Smart machine technology, like text analytics and natural language processors, can uncover dark data, but only when organizations use an approach to storing, categorizing, and retrieving the information that understands the complex world of child welfare. If you want to be able to uncover and access dark data, you first have to: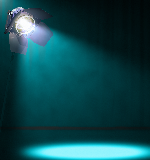 Eliminate paper. Agencies have to have an electronic document management system to capture and store the documents they collect every day.
Be able to scan in real-time. Agencies need to have a system in place that enables real-time document collection and data gathering. The ability to scan at the end of a case isn't good enough, because by that time decisions that make a lasting impact on the life of a child have already been made.
Have a well-structured taxonomy. All data needs to be organized and accessible in a way that makes sense to the child welfare worker and supervisor faced with a critical decision. A fire hose of jumbled information isn't helpful at all. Instead, guide workers down the path to the right information that's most important to the case.
Find the right tools. Imagine what happens when workers are able to quickly view a timeline of key events in a case or a genogram of key relationships. Or, what if all the information in a case summary could be linked back to its source content so workers could find more context? The right tools, like Traverse, our case discovery software for child welfare, can help agencies turn dark data into structured information that can be used to make better decisions.
Child welfare social workers will forever create dark data—it's a by-product of what they do. The key is finding a way to access and manage that data, and use it to support critical decisions about child safety.
View our eBook "Shining Light on Dark Data in Child Welfare" to learn more.
Rich Bowlen's goal is and always has been to give his very best day in and day out to do the most good for the most kids. Rich is dedicated to improving the lives of caseworkers and social workers so they can focus on what they do best: supporting the children, adults, and families that rely on the agency's care.