As a former job and family services worker in Ohio, it is safe to say I have a lot of stories. Unfortunately, as you can imagine, not all of them are good ones. It's a hard job and you often do not get to see the result of your work. However, there is one story that has stuck with me through the years.
It starts with an all too common occurrence: my intake of the day was a pregnant teen seeking help. She was applying for Temporary Assistance for Needy Families (TANF), but she really had no idea what to do or where to go. She was scared and alone with nowhere else to turn.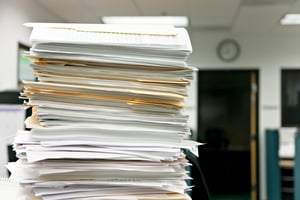 To this day, I'm not sure why her story resonated with me. I was about two and a half years into eligibility determination, and tired of the day-to-day grind of the paperwork and the constant flow of redeterminations and intakes.
Frankly, I was pretty jaded by the whole system.
I was also efficient at what I did. I could whip through the eligibility driver quickly and gather what I needed to move folks through the line.
For some reason though, that day I paused and listened. I heard her story and was compelled to help connect her with resources, so I spent time making sure she got necessary referrals for shelter, WIC, educational services, and all the others I thought might help. Turns out, it was time well spent.
A couple of years later, she came back to the agency to have me close her case. She had a job and was enrolled in the local community college, and the baby was happy and healthy.
I thought back to that first day she walked into my office.
Had I done just enough to check the boxes without taking extra time to connect her with all the services she needed, there's a good chance she would have ended up stuck in the system for the rest of her life. Sadly, there's a good chance her child would have been born into the system too.

So why am I sharing this? We often talk about how automation can help us be more efficient and process more applications. That's true, but if we simply view automation as a way to check the boxes faster than we were before, we're selling ourselves short.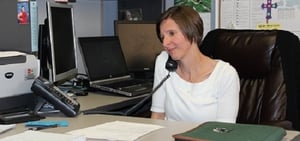 Efficiency is not an end-state goal. The real conversation happens around how we are going to use the time we get back.
We have to think about using that extra time to dig deeper, to go one step further, and to help every person who comes through the door get access to ALL the benefits and services they need, not just the one they're applying for.
It's not just about filling out forms to meet federal requirements. It's about getting necessary services to every individual to help them move along the path to stability and self-sufficiency. It's about helping them manage their way forward instead of letting them continue to spiral through the system.
Because the way I see it, you can automate processes all day long, but you can't automate compassion. And that's where we make the real difference.
Greg Tipping is vice president and evangelist for economic assistance and child support. He's an industry expert and advocate that guides the vision for the impact of our solutions on the programs he once led, while collaborating with leaders across the country to create a shared vision for the future. By helping agencies get more time back to focus on their core missions, Greg can fulfill his own: make a difference in the lives of folks that rely on support from agencies to get by day to day.