Here at Northwoods, we're big believers that our past should always shape our future. This week, we're sharing a little piece of Northwoods' history—as told by our executive vice president and chief operating officer, Chris Carlson—to give you a glimpse into where we've been and where we're heading. This is chapter 3 (here are chapter 1 and chapter 2 in case you missed them).
It was 2011 when the software guys from North Baltimore and Cincinnati first shared their seemingly good idea with the director from Fairfield County.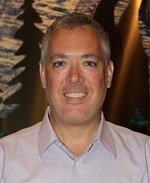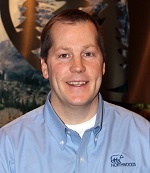 "Could you imagine if we could give your social workers more time to be in the field?" they asked.
Rich immediately realized the possibilities. The only time he knew for sure the kids under his care were safe was when his workers had the ability to spend as much time with them as possible ... but that almost never happened.
He knew his workers could do a better job if they had more time to be out there engaging with those kids, not stuck back in the office doing paperwork. And he knew right away that these two software guys were onto something big—and that he could help shape it into something even bigger.
So, he agreed to let them learn about the work he did, to learn about the lives of the workers he led, and to learn about the kids they served.
But Gary and Richie didn't just sit in the agency and talk to workers about their days. They jumped in the car, rode along on home visits, and truly put themselves in the social workers' shoes to see what they saw, and feel what they felt, every time they went out into the field to interact with families.
After weeks of dedication and learning, they began to develop a great new technology.
Rich bought in and deployed the new technology at Fairfield County, and quickly saw how it made a real difference in the lives of his workers. Even more important, he saw how it made a real difference in the lives of the kids they were serving.
Not surprising, these small-town guys hit it off through working together.
Gary knew that Rich had a passion for helping kids in need and could make a wider contribution as part of their company.
Rich knew that Gary was not just trying to sell him something, but that he cared deeply about making a difference in the world. And he knew that if the two of them joined forces he could have an impact on more kids' lives ... not just the kids in his own case load, not just the kids in the case loads of the workers he supervised, not even just the kids living in Fairfield County, Ohio. He could help kids across the U.S.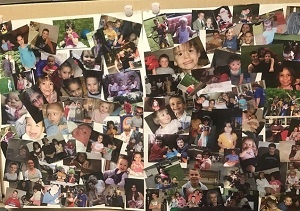 Rich took the leap—seizing the chance to leave the life he knew and daringly set out on a path that had been calling him throughout his professional life.
A couple of years and a lot more smart employees later, Gary, Richie, Rich, and everyone at Northwoods were certainly making a difference.
The agencies using Northwoods' protective services software could give workers time back in their day.
Time, they knew, that could make kids safer because their dedicated social workers could be more present and engaged in their cases.
Being more present meant being more knowledgeable about the lives of those kids.
Being more knowledgeable meant making better decisions on behalf of those kids.
And then one day, the calling that continued to embed itself more deeply in their minds converged with some information about new technologies that had come into their own. The small-town guys had another big idea:
Could you imagine if we could deliver to social workers knowledge about a child that is buried in paperwork?
Could you imagine if we could uncover hidden details of a child's life that the workers were charged with knowing but that they couldn't possibly know?
Could you imagine how that might
change the world for the kids they serve?