Editor's note: This testimonial references a product that will be sunset in 2022. Learn more about our next-generation adult & aging technology or view more recent case studies.
Imagine for a second how much more you could accomplish each day if you were able to put the hour or two that you usually spent doing paperwork toward actually doing your job.
Oh, the possibilities!
For Lenoir County Department of Social Services' (DSS) Adult and Family Services social workers, the ability to repurpose hours previously spent on documentation means more time to focus on engaging clients, building trust, and delivering more holistic, quality service. Even better? Their documentation is still up to date and accurate too.
You might remember the "Silver Tsunami" we've been discussing in other blog articles. Lenoir County DSS is a prime example of the benefits an agency can reap – even as caseloads increase – if you give workers the right tools at the right time to do their best work.
How did they do it? Let's go back to the beginning to find out.

More Paper, More Problems
Lenoir County's Adult and Family Services social workers were challenged to balance meeting paperwork requirements and spending quality face-to-face time with clients because of a manual, paper-based process.
All five programs the unit manages have different policies and regulations, meaning each one required a separate hard copy case file. The supervisor and social workers often needed to access similar information for clients who utilize multiple services, but struggled to find what they were looking for in other workers' paper files. On top of that, the supervisor didn't have an efficient way to track down and review files in real time when she needed to advise workers.
Being stretched for time compounded the workers' problems. Social workers wanted to make more home visits and referrals for services, but spent a lot of time documenting their work or completing forms back in the office.

How Did Lenoir County DSS Eliminate Manual Paperwork?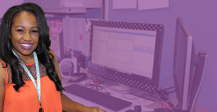 Adult and Family Services implemented Northwoods' office- and field-based document management solutions to automate paperwork for social workers and give the supervisor real-time visibility into documentation to support the workers, respond to questions, ensure compliance, and improve client service.
By eliminating manual paperwork, social workers are saving 1-2 hours every day because they can update client and case information, complete new forms, and have the clients sign forms electronically using Compass® CoPilot on the iPad during home visits.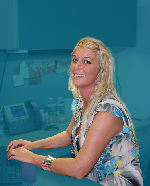 When workers get back to the office, they no longer have to recreate hand-written notes or scan in signed forms because their work has already been synced between Compass CoPilot in the field and Compass Pilot in the office.
Social workers have more time to focus on calling collateral contacts, returning phone calls, or making more home visits.
Overall, social workers say that organized, electronic access to client and case information in the office and in the field helps them create a more holistic plan to ensure all their clients' needs are met.

Lenoir County Upgrades Adult and Family Services with Mobile App [Full Case Study]
Don't just take our word for it. Want to hear what Lenoir County's Adult and Family Services supervisor and caseworkers have to say about getting their paperwork problems solved? Download the full written case study and check out the video.