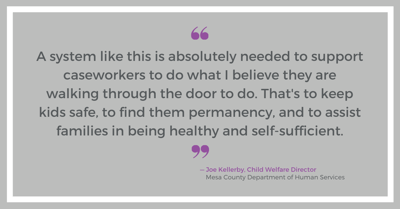 "A system like this is absolutely needed to support caseworkers to do what I believe they are walking through the door to do. That's to keep kids safe, to find them permanency, and to assist families in being healthy and self-sufficient."
When asked why Mesa County Department of Human Services (DHS) chose to implement Northwoods' child welfare solution Traverse®, Child Welfare Director Joe Kellerby said it's because agency leadership believed the software could empower caseworkers to meet the goals above. How? By minimizing administrative burdens to enhance critical work, thus allowing caseworkers to fully focus on building trust, engaging families, and reducing trauma.
We recently spoke to Joe, along with Child Welfare Manager Hannah Webster and several Mesa County DHS child welfare caseworkers, to learn more about how and why the agency uses Traverse to support and strengthen families.

Child Welfare Case Study: Mesa County DHS & Traverse
Whether you want a high-level overview of agency-wide benefits or individual caseworkers' stories, we've published several resources to share how Traverse helps Mesa County DHS meet its mission. Choose what interests you from the list below or keep reading for a short summary.

Mesa County DHS: Traverse is 'Absolutely Needed' to Support Caseworkers and Families
Mesa County DHS partnered with Northwoods to begin using Traverse in January 2020. Within the first year, and during a global pandemic, the agency has already realized the following results and benefits:
Provide timely services and identify natural supports for at-risk families.
Caseworkers have used Traverse to help families identify natural supports based on who has been mentioned throughout the case's history. Ericka says this empowers families to remove barriers and solve their own problems in a more human way. In fact, she says that caseworkers have dramatically improved their quality of work with clients because of what Traverse empowers them to do.
Easily collect and view documents, forms, and case history.
The cloud-based software helps caseworkers easily and quickly collect and retrieve case information, while accessing electronic case files from anywhere—the agency, their homes, in court, or clients' homes.
This means caseworkers can get as much done as possible in just one interaction, which Hannah says has been especially helpful amid COVID-19 while the agency has been mindful of minimizing their public interaction with the community, without jeopardizing services to families.
"We're being mindful of our community and our public interaction," she said. "When you can get as much as you can done in one interaction and then to back to your home setting has really felt good to caseworkers to be that effective with one visit instead of multiple back and forth."
Facilitate digital forms completed with families for faster referrals.
Traverse helps caseworkers easily manage digital forms—no paper required. For example, Ericka can collaborate with families to complete or get signatures on releases of information and other consent forms while she's in their homes. She can also use Traverse's handoff feature to directly send forms to her supervisor to sign and send back.
Holistic view of cases and data mining to make safety and permanency decisions.
Caseworkers can search by topic, keyword, or content type to find exactly what they need when they need it.
Jennifer Gress, senior case manager, uses Traverse to quickly understand a child's entire history—e.g., medical information, assessments, reason for removal—to write child studies and court reports when helping a family adopt a child from foster care. Similarly, when Chase needs to make permanency decisions, she can easily surface a family's relatives and define their connections, plus understand their willingness to be involved with the family.
"Being able to click on something and learn some information from it has been really beneficial when it comes to determining whether we have enough concern that we need to open a case or we've already taken enough steps to back off based on patterns in the family," Erica added.
Enable telework for 100% remote staff during pandemic.
On March 16, 2020, Mesa County DHS staff were fully operational in their physical office. Less than 24 hours later, all 100 caseworkers were fully remote because of COVID-19 shutdowns. Thanks to Traverse, Joe says caseworkers easily moved out of the building and into their homes without missing a beat. One permanency worker told Hannah, "I don't know what I would do right now working from home without Traverse."

Connecting Technology to Child Welfare Practice Leads to Safer Decisions and Stronger Families
Here's more of what Mesa County DHS caseworkers and leadership who are using the software had to say about how Traverse helps them put families first: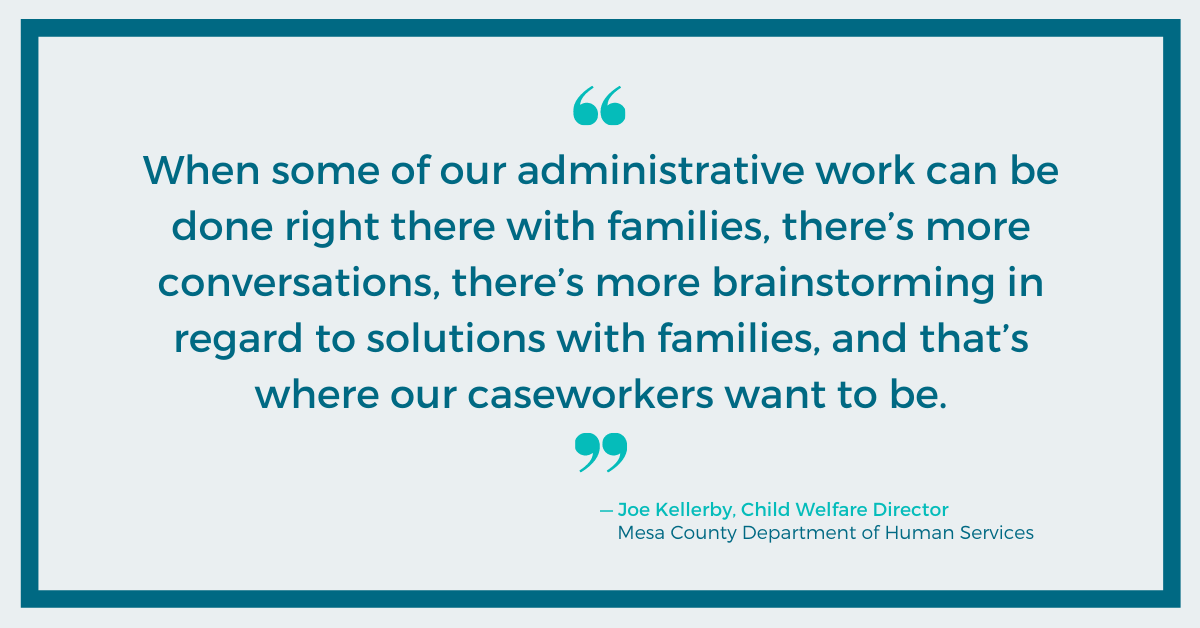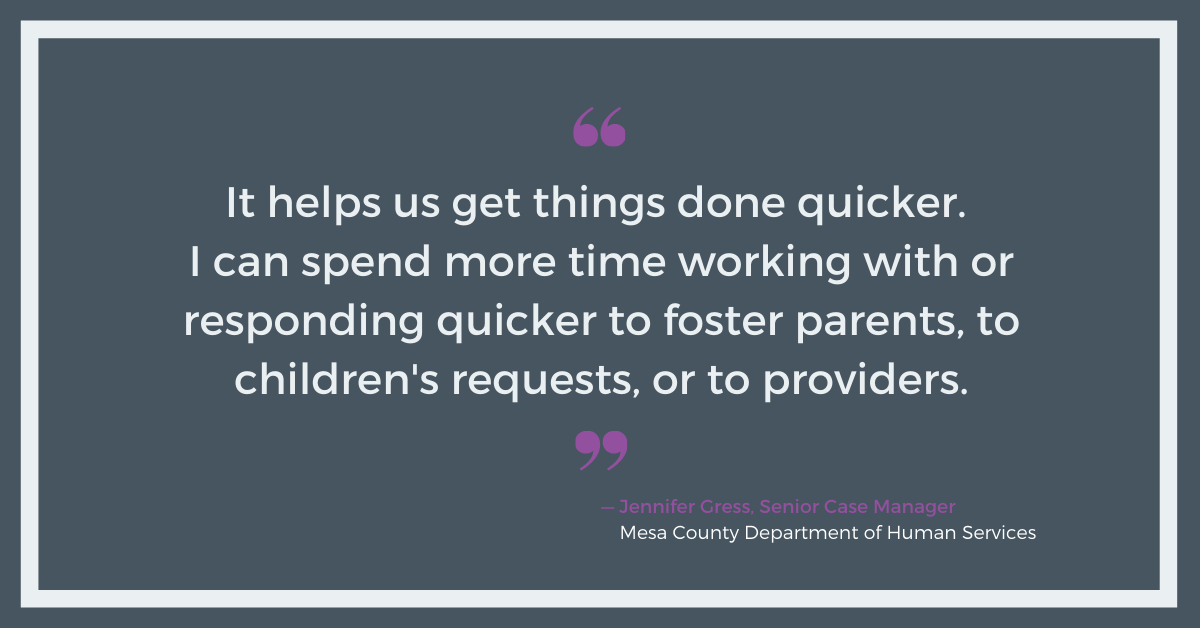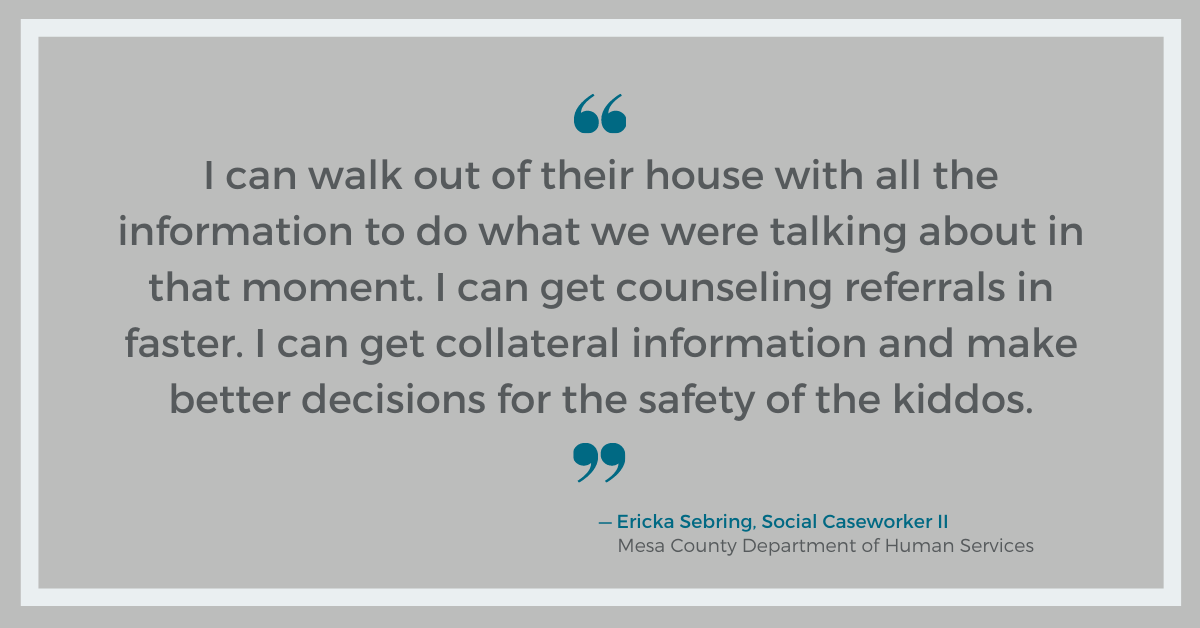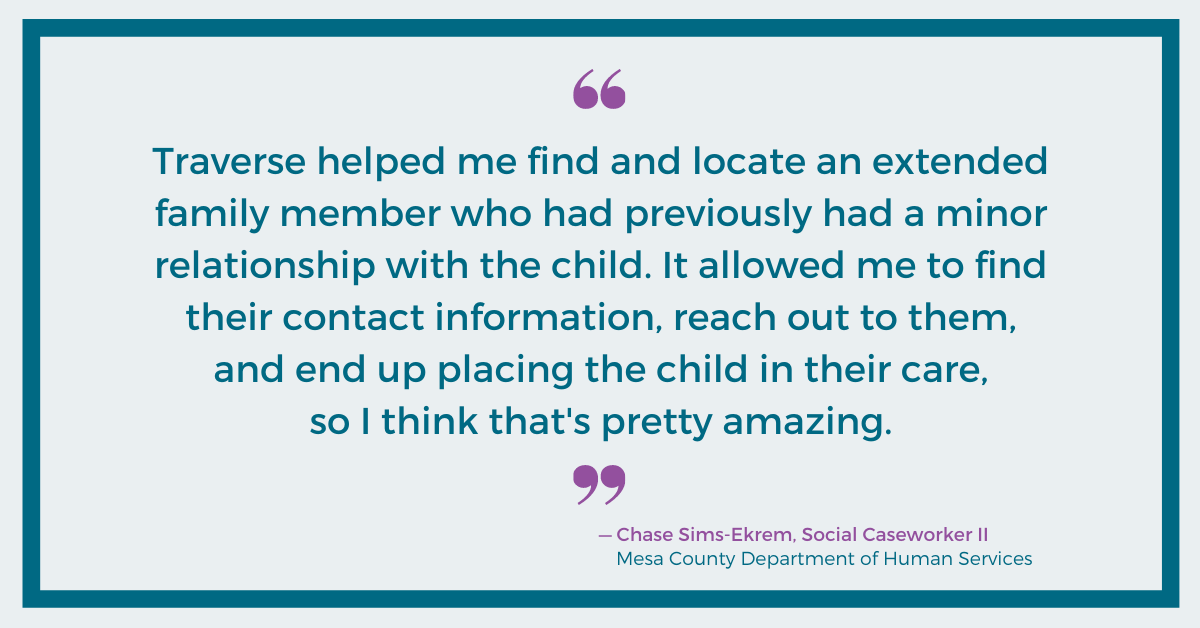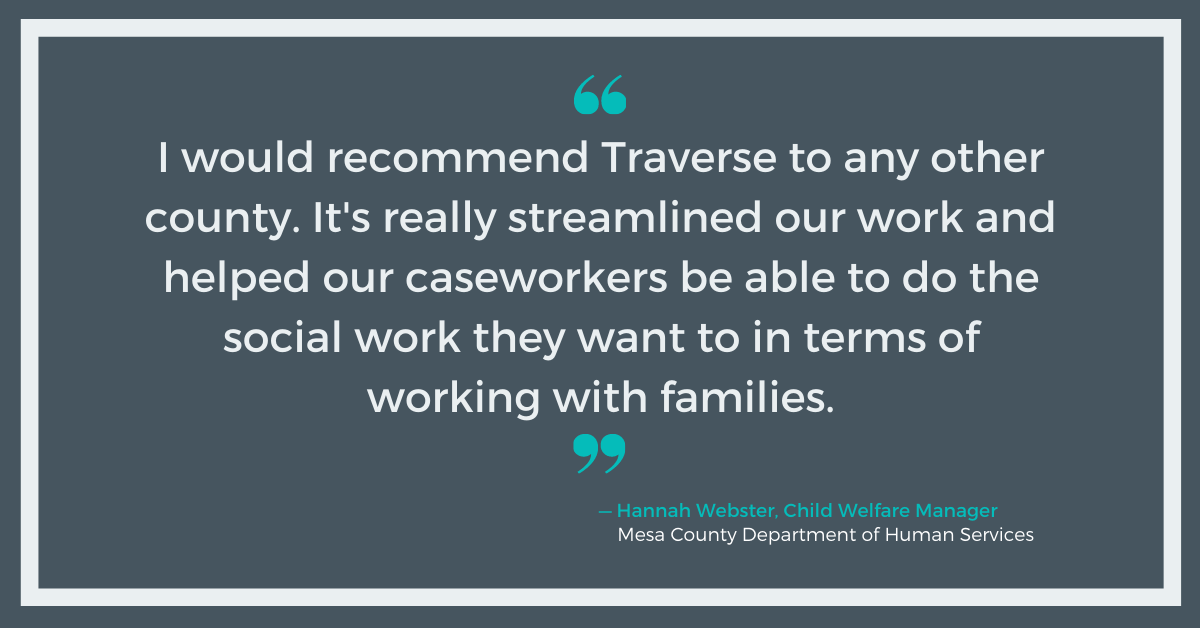 View the case study to read more about how the agency is using Traverse to effectively telework and make a positive impact on families.
Chuck Barber, director of Traverse solutions, put his first-hand agency experience to work at Northwoods so we can make a meaningful impact on not just everyone we serve, but also everyone they serve. He oversees the team that implements all Traverse projects and has spent hundreds of hours helping customers understand how to use our solutions to enhance their daily efforts to engage and protect kids and families.