When I think about the future of social work, I see immense possibilities, broad impact, and extensive societal change.
Technology has potential to empower the child welfare practice in ways we've never considered before. The tools exist and are being used in other industries; now we need to think about how to apply them at the right time and in the right context to connect and inform the people delivering services.
This begs the question: how do we make this era of machine-assisted social work a reality?
By thinking about social work from a new perspective today, we can influence the outcomes of tomorrow.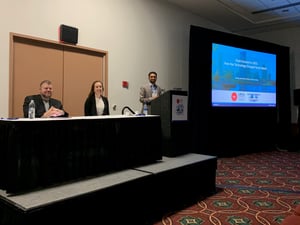 During our session at APHSA's IT Solutions Management (ISM) conference in September, I explored this topic with Don Abney, Northwoods' CTO, and Laura Haffield, a former child protection social worker who now manages our Traverse® solution analysts.
We analyzed the current state of child welfare through three lenses—Are we informed? Are we collaborative? Are we safe?—to illustrate the key challenges workers currently face.
We also discussed the impact that technology designed specifically for social work can make, both now and in the future. Keep reading for highlights and key takeaways from our discussion.

Lesson #1: Completing the cycle of information is critical.
There's an entire ecosystem that needs to be informed to keep kids safe—caseworkers, supervisors, service providers, and law enforcement, to name a few. But when each person or program has its own pieces of information about a family locked in a different file, format, or system, it's hard to put the whole story together.
The needle is slowly moving and we're starting to emphasize integration and cross-pollination of systems.
Yet, all too often, child welfare workers still lack critical information—think investigative history, medical history, extended family/connections, or what services have helped the family in the past—when determining the best course of action to take.
Think about how responses and outcomes could significantly change if we could connect the dots between all these existing, but disjointed pieces of information.
As Laura noted, "There could be a lot more planning and preparation, but there also could be more prevention. That's the major key." She later added, "we're talking about less removal and keeping families together. We're talking about less out-of-home placement."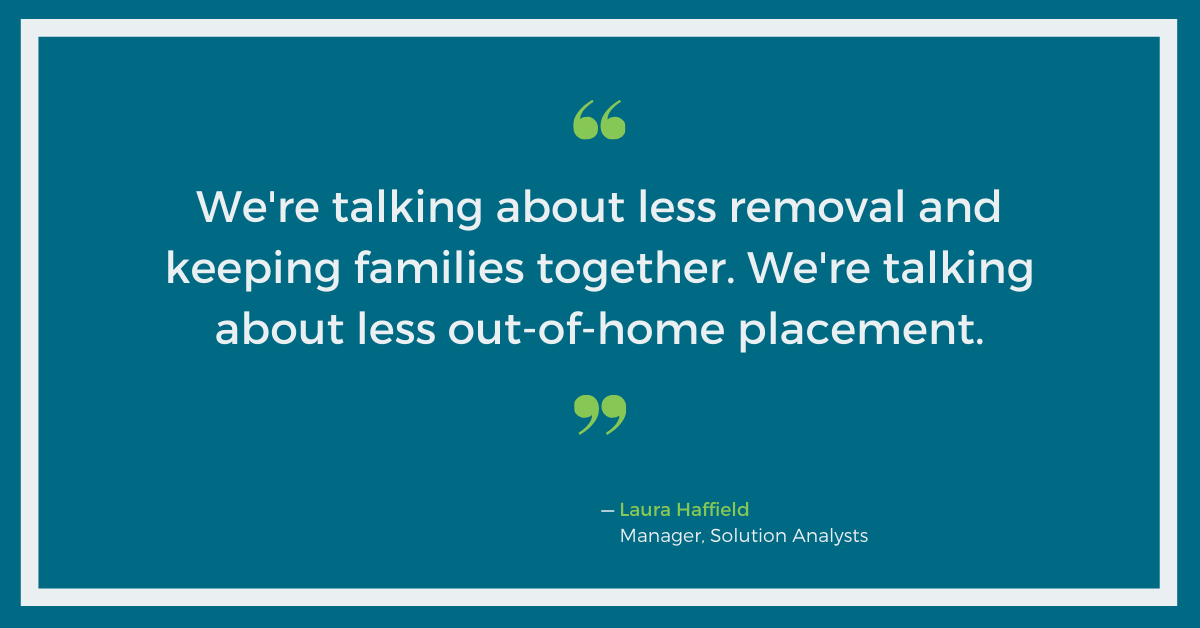 To realize this future in 2025, we have to start by building child welfare technology that doesn't just collect information, but analyzes, curates, and presents it back to workers in a way that's digestible and usable when making decisions.
We must present this critical information through a single pane of glass without forcing workers to sort through different systems, applications, or channels to find what they need. (Related resource: Systems as Storytellers: Connecting People and Technology to Boost Collaboration)

Lesson #2: Machines must assist workers, not replace them.
Whenever we talk about machine-assisted social work, it's imperative to make one thing clear: we're not suggesting—nor will we ever—that technology could or should make decisions on behalf of a worker. (We recently wrote more on this if you want to check it out: Don't Get Spooked by Artificial Intelligence for Child Welfare)
Instead, we're suggesting that a machine could work in the background—observing the work you're doing, learning the activities you need to complete, understanding how you behave, and anticipating what you need next.
It would surface the most relevant information at the right time and in the right context, prompting you to ask questions and dig deeper to uncover previously unknown details.
For example, imagine if technology could:
Curate and present information that's easily consumable, without the worker having to search for it. What do we know about this family I'm going to visit? What are their risk factors? What other cases are they or have they been involved in?
Bring together data points from separate systems to analyze risk in a location based on factors like crime rates, law incidents, or fire arm ownership.
Help workers and supervisors make better decisions—Do we remove this child? Do we enter this home? Are we focusing on the right services?—by providing the whole story.
To realize this future in 2025, we must build child welfare technology from the worker's perspective.
As Laura said, "We need to start demanding that it's not just the experience of any sort of human who might use this thing. It's the worker experience. We can make technology specifically for this work, this really important, hard work, and start relieving some of that burden from the worker instead of giving them more stuff they have to enter data into."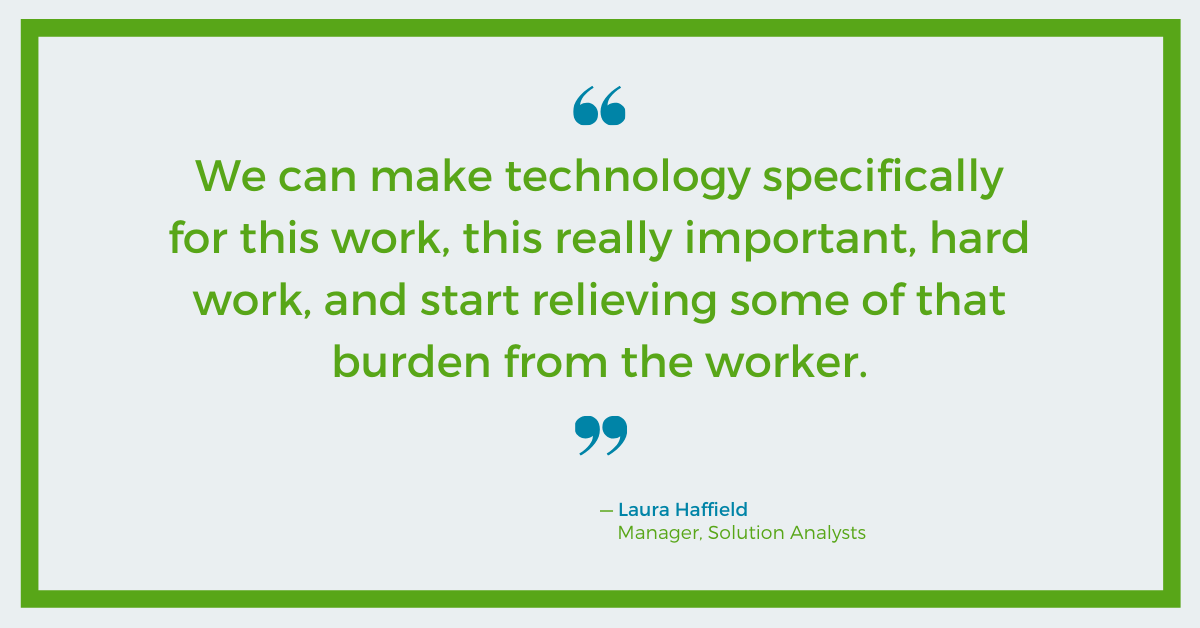 Lesson #3: More information and better collaboration can improve safety.
In a child welfare investigation, the safety of a child is obviously paramount, but this mindset can be dangerous.
In a scenario where workers lack critical context, history, or background information when responding to a report, they're essentially trading in their own safety for the child's as soon as they get to the front door. Despite our best intentions, this has potential to do more harm than good.
The best way to keep a child safe is to prevent a potentially harmful situation from happening in the first place.
Since that's not always a reality, Don said, "The thing to do is try like heck to never let you hit that front door uninformed. You're at least prepared with tools, information, and context that will help you understand and evaluate risk."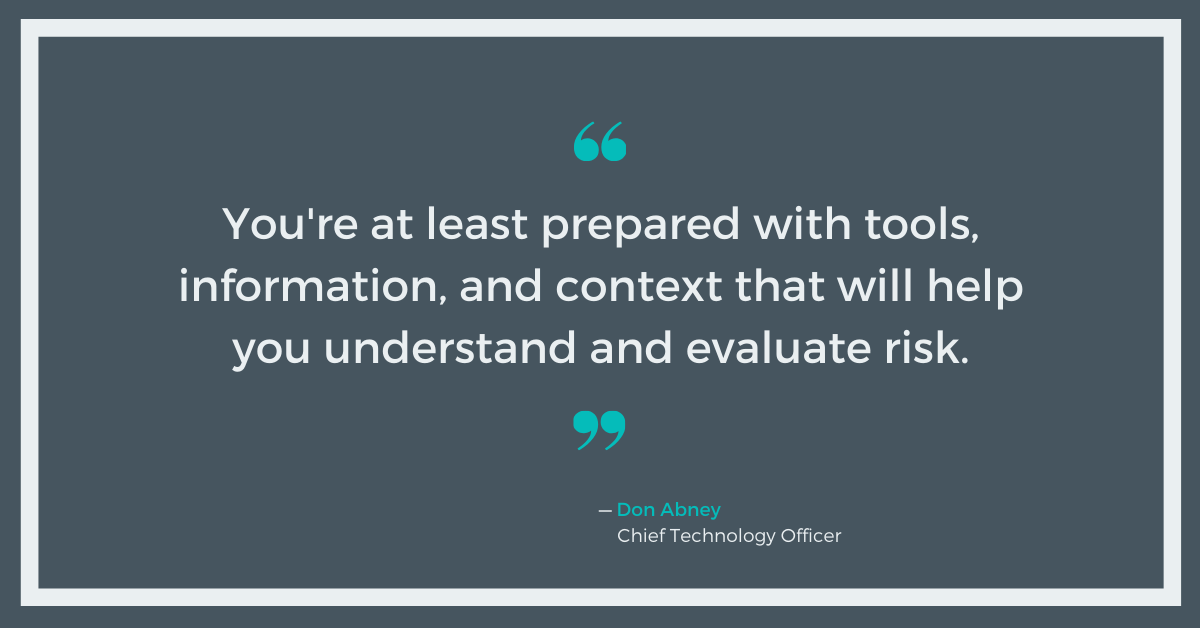 In this regard, if we're more informed and more collaborative, we can be safer in the future too.

Want to learn more about machine-assisted social work and what you can do to start planning for this future today?
Check out these blog posts to learn more about what Northwoods is doing to build solutions that will continue to evolve with you as this future becomes reality:
If you're feeling inspired by the ideas and possibilities we discussed, let's keep the conversation going. Share your thoughts on how technology can elevate the work of child welfare and human services in the comments!


Rupam Chokshi believes that technology should always be rooted in solving problems.

It is through this lens that Rupam approaches his role as director of portfolio management, where he oversees market analysis and product strategy. By ensuring Northwoods' products solve our customers' most important problems, Rupam can help free up their time to focus on the most important aspect of their jobs—their clients.