Here at Northwoods, we're big believers that our past should always shape our future. This week, we're sharing a little piece of Northwoods' history—as told by our executive vice president and chief operating officer, Chris Carlson—to give you a glimpse into where we've been and where we're heading. This is chapter 1.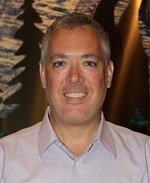 Gary was just a kid from North Baltimore, Ohio. He wanted to do something "bigger" with his life.
He pushed himself through a couple of sales jobs and made himself some money, but he still wanted more. He finally struck out on his own and invested in a small company that was literally nothing more than "2 men and an IT truck."
That company grew a little, brought some more smart people on board, and found a niche selling and developing software for human services. As we like to say now, they were creating software to "help the people who help people who need help."
This software made a big difference in the efficiency of the agencies it touched, and by extension the people they served. But it didn't provide the equivalent value to the child welfare system as it did to other programs within human services.
One day that kid from North Baltimore and his colleague from Cincinnati, Richie, started piecing together new advances in mobility. They began to see the possibility of using those advances to deliver the efficiencies of their software to the child welfare workers that they hadn't been able to reach before.
"Could you imagine if we could help those social workers
spend more time in the field and with families?
Wouldn't that help potentially change the life of an at-risk kid?"
It seemed like a good idea, but probably something he would need to vet out with somebody closer to the work ... someone who had dedicated their life to helping those kinds of kids.
"Hey, let's go talk to one of our customers and test this idea out," Gary and Richie said.
And that led them to Fairfield County, Ohio.