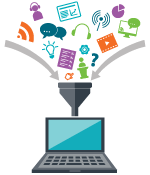 The more you know, the better decisions you can make on behalf of a child. But finding time to sift through research and read up on the trends impacting the industry is easier said than done.
As the former director of a child and adult protective services agency, I know how hard it is to keep up with the information in your own cases, let alone what's going on outside the agency's walls. That's why I try to always carve out time to identify valuable tools, links, and resources that can help any director researching critical topics and trends like change management, CCWIS, and technology in social work.
Sign up to receive Research Library email notifications when I add new resources, including white papers, presentations, fact sheets, news articles, and templates from industry experts to help agencies implement technology in human services.
In the meantime, here are a few recent links worth checking out: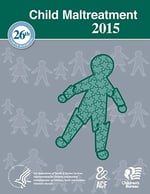 The number of children in the U.S. who experienced child abuse and neglect rose for the third year in a row, according to the Administration for Children and Family's most recent report. Data shows most victims (75.3%) were neglected, while 17.2% were physically abused and 8.4% were sexually abused, and sadly, a nationally estimated 1,670 children died of abuse and neglect. This report is chock full of national and state-level insights on investigations conducted, services provided, risk factors, and more.

The deadline for states to opt in for the new Comprehensive Child Welfare Information System (CCWIS) is not until July, but when you consider all the factors that will likely precede a state's decision to move forward, the timeline becomes much shorter. This article from FosterTech explores how states are reacting to a potential conversion to CCWIS, especially how many seem to be gun-shy about initiating an expensive technology shift.
Bonus read! Check out our take on CCWIS. The short story: Let's take this opportunity to continue raising the bar to deliver the highest quality of services to the most vulnerable.

This is a quick read from the No Kid Hungry campaign that uses recent data to show just how important the Supplemental Nutrition Assistance Program (SNAP) is for the 13 million children in the U.S. that struggle with hunger. Bottom line: The food provided by SNAP does much more than fill a child's empty stomach; it helps children grow up smarter, stronger, and healthier too—and that's a good thing for everyone.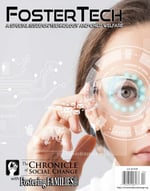 FosterTech is a special-edition magazine from The Chronicle of Social Change and Fostering Families Today that shares 17 of today's most exciting technology uses in child welfare—from recruiting foster parents through digital marketing to facilitating parent visitation with ridesharing apps. This is a great resource for learning about some key issues and narratives impacting the industry. (Get it here!)

Children of incarcerated parents face profound and complex threats to their emotional, physical, educational, and financial well-being. This Corrections.com article presents a fascinating, research-backed deep-dive into the problem, plus provides insights on how child welfare, law enforcement, and other practitioners can partner to better understand the unique dynamics of each family and share information to ensure a safety net for the child.

Every new administration brings along with it proposed changes in policy and programs—many of which affect social workers and the populations they serve. Social Work Today talked to several social workers about how Trump's administration will impact the profession, plus the role social workers may play in helping bridge societal divides deepened by the election and getting groups that feel left out by Trump's policies access to services they need.

Dr. Pat Levitt, an expert at Children's Hospital in Los Angeles, recently spoke at an ACEs (Adverse Childhood Experiences) Community Summit in Tennessee about the long-term impacts of abuse, neglect, and other traumatic events during early childhood. Levitt says parental neglect is more harmful to a child than physical abuse, and a baby's emotional and physical health can be stunted significantly if they don't have positive interactions with adults early on. A good reminder on the importance of working with parents to help them understand and respond to their children's needs.
Read any good links or resources lately that we should share? What topics or trends would you like to learn more about? Let us know in the comments.

Like what you're reading?
Subscribe to our blog for daily, weekly, or monthly notifications.


| | |
| --- | --- |
| | Rich Bowlen is Director, Protective Services at Northwoods, where he is dedicated to improving the lives of caseworkers and social workers. Rich has 25 years serving in child protective services and is known for his passion for improving the lives of children. |