Editor's note: since this story was originally published, Northwoods partnered with the state of Ohio to implement an enterprise document management system (EDMS) across all 88 counties. We continue to support Lucas County DJFS through the statewide EDMS (versus individually when this story was published).
When the average worker has technical issues, he or she feels frustrated and productivity dips. When a human services caseworker faces technical issues, it affects his or her ability to serve thousands of families who rely on services like Temporary Assistance for Needy Families (TANF), Supplemental Nutrition Assistance Program (SNAP), and Medicaid. This is the story of one Ohio county's Department of Job & Family Services (DJFS) that relies on the Northwoods Support Center (NSC) to keep the system running at peak performance so workers can focus solely on helping clients.

Lucas County DJFS' Story
In the words of Troy Easterling, Information Services Manager for Lucas County Department of Job & Family Services, "If we don't have a properly running system, you can imagine the impact on our agency."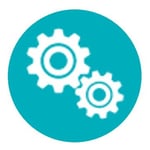 When technology problems arise for Troy and his team, the key is being able to resolve them quickly and the first time they occur so the agency can focus solely on providing services and helping clients.
That's where the Northwoods Support Center comes in: helping Lucas County DJFS quickly troubleshoot software issues, resolve technology problems, and keep the system running at peak performance.
Both Troy and Kevin Warren, the county's Network Administrator, credit the NSC's speed, accuracy, and experience as the biggest differentiating factors from other vendors that have supported Lucas County DJFS in the past.
When working with other support vendors, Troy and Kevin felt like they'd spend so much time talking on the phone, but not getting anywhere. But with Northwoods, by the end of the call, everything would be on track. They'd hang up and the problem would be solved. That's it.

"Over the course of the past few years, everybody has been outstanding. A plus. Each one of them. Super polite, super knowledgeable, no issues whatsoever."

Kevin Warren, Network Administrator, Lucas County DJFS

Human Services Experience Makes a Lasting Difference
Lucas County DJFS combines several enterprise content management (ECM) modules from Northwoods' Compass® suite and OnBase® by Hyland Software. Northwoods' support team has in-depth knowledge of how both environments are set up, meaning the NSC can spend less time getting up to speed and more time correcting the issues.
"Northwoods knows exactly where to start, what possible problems to tackle, and how the systems are connected," said Warren.
Lucas County trusts Northwoods' experienced technical support team to respond whenever the agency needs help because our NSC team members are experts when it comes to troubleshooting technology problems in human services:

We are proud of our team's expert knowledge of customers' systems and environments. We love working with our customers to resolve issues quickly so they can get back to work!

Northwoods Support Center [User Story]
Read the full user story to learn more about how Lucas County DFJS relies on the Northwoods Support Center to quickly troubleshoot software issues.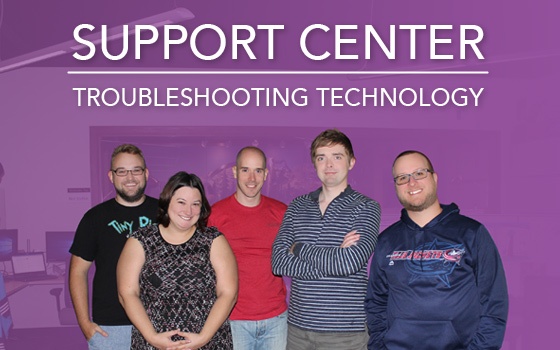 Like what you're reading?
Subscribe to our blog for daily, weekly, or monthly notifications.


Aaron Caldwell, Director of Customer Relations, is passionate about the work our customers do and is always looking to help our customers solve problems using his experience and knowledge of technology. Aaron's enthusiasm for helping our customers rubs off on everyone he works with to help create a culture at Northwoods that puts our customers first in everything we do.