A child welfare supervisor has to know everything about everyone on every case assigned to her or his workers. Yet, case content is constantly changing every, which means so do workers' priorities, important case topics, and clients' needs.
For supervisors, this ebb and flow of information means constantly having to get caught up and relearn important case details, which delays their ability to provide support and validate workers' decisions—not the most effective use of time, especially when a child's life is at risk.

Imagine how much more mentoring, counseling, and support a supervisor could provide if she or he could pick up a conversation with a worker where the last one left off instead of having to spend the first 15 minutes of every meeting relearning case details.
Imagine what could happen if supervisors had more time to focus on coaching workers on how to apply best practices and new policies to each of their unique situations instead of just putting out fires all day or only serving as a quality assurance manager.
Imagine if supervisors had a way to quickly get an overview of a child's whole story—the key topics, event timelines, and people connections in a case—while also having the ability to access specific documents for more detailed information and context, if necessary.
Now, imagine how all of this could help reduce trauma to children, while empowering social workers to make confident decisions at the same time.

Support Workers to Meet Best Practices
Traverse®—the protective services case discovery platform from Northwoods—can help child welfare supervisors support and empower workers to make confident safety decisions.
Traverse automatically analyzes case files and shines light on "dark data"—case content that is hidden or virtually impossible to retrieve—to uncover specific information about a case, including major topics, key events, people, and related entities. It provides insight into a particular person, case, or topic to help supervisors quickly understand critical information from the past and present.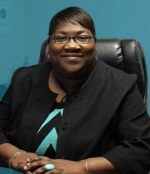 We recently spoke to three supervisors from agencies in North Carolina and Ohio about how they use Traverse to guide their workers:
Lisa, the Children's Services Supervisor at Beaufort County Department of Social Services (DSS), uses Traverse to help workers prepare for court by surfacing documents, reports, and content directly related to the person or case in question that they can access while preparing their petitions.
Lori, the Adult and Aging Services Supervisor at Beaufort County DSS, does a quick 5-minute search in Traverse before meetings to ensure she's aware of the most current and relevant information related to a specific case at a specific time so she can best counsel her workers.
Karen, a Permanency Supervisor at Fairfield County Child and Adult Protective Services, uses Traverse to train and mentor workers on how to use the information they uncover in their case files to put new laws and policies into practice.
Each example is a little different, but the core outcome remains the same: by enabling supervisors to have an intimate understanding of each unique case and situation, Traverse can help them be confident that every decision their social workers make meets current policy, best practices, and, most importantly, the best interests of those they serve.

"Sometimes we talk about not the cases specifically, but ways they are overwhelmed or need more support. If I can read up when they are not in front of me, maybe I can spend 20 minutes giving them the support they need."

"Children have always needed us, but I think they need us more now than they ever did because of the way the world is. Traverse will help workers be able to do more social work and less paperwork."

Lisa Gibbs-Lee, Children's Services Supervisor,
Beaufort County Department of Social Services

Karen Wolfe, Permanency Supervisor,
Fairfield County Child and Adult Protective Services

Traverse in Action: Supervision [User Story]
Read the full user story or watch the video to hear more from Lisa, Lori, and Karen in their own words about how Traverse helps them empower workers to make confident decisions.

Like what you're reading?
Subscribe to our blog for daily, weekly, or monthly notifications.


| | |
| --- | --- |
| | Rich Bowlen is Director, Protective Services at Northwoods, where he is dedicated to improving the lives of caseworkers and social workers. Rich has 25 years serving in child protective services and is known for his passion for improving the lives of children. |